Question:
Jobs can be used to change the lifecycle states of documents with satisfied conditions.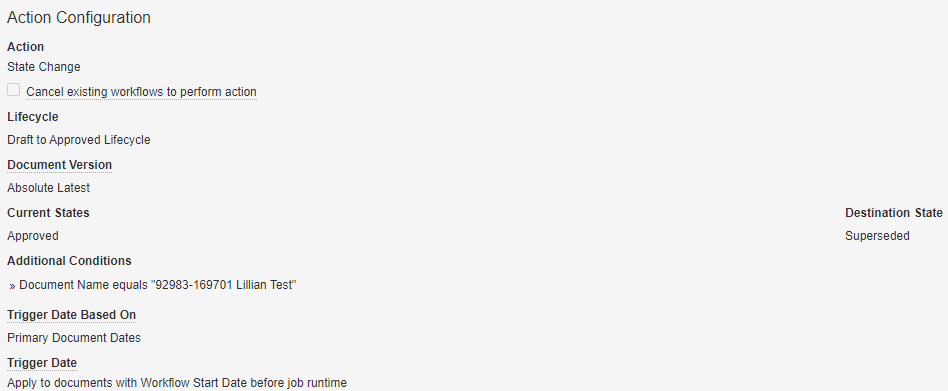 But can jobs change the state of a previous version of a document?
---
Answer:
The state of a previous version document cannot be updated by a Job even if all the conditions are satisfied. This is because the available actions for previous versions are very limited. Vault recognizes only the latest version of a document as valid. 
---
Related Documentation:
Vault Help Documentation: Working with Previous Versions
---
Send us your feedback: We're always looking for feedback to help improve our Knowledge Base! Please let us know if this article was helpful or provide feedback on how we can improve your experience here.