Question:
Why is an Add Data Change Request (DCR) updated to a Change DCR when the DCR comes into the customer instance?
---
Answer:
It is because a Strong Match is found. The detail information can be viewed from the Task Audit History: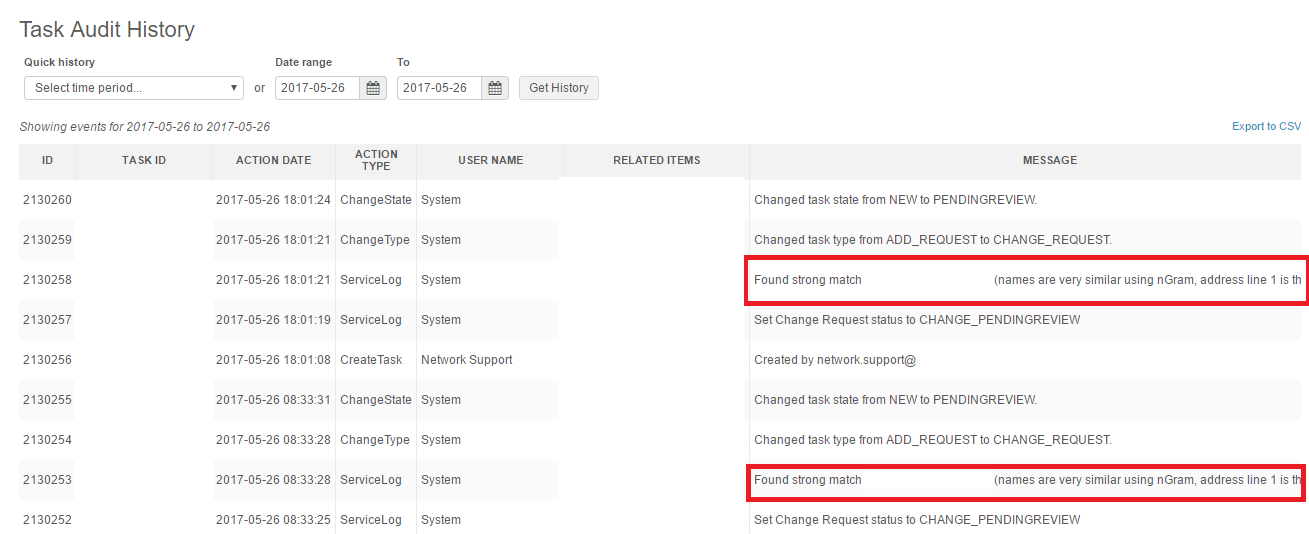 To change the Strong Match settings:
1. Log in as an Admin user in the Customer Network.
2. Navigate to Admin --> Settings --> Workflow Settings.

3. Enable or Disable the Strong Match checkbox as needed.
The behavior of the DCR conversion is driven by the Match configuration. The customer can modify Match configuration to prevent unwanted matching. This can lower the match score or tighten the Match rules.
To change the match configuration:
Log in as an Admin user in the customer network.
Navigate to Admin --> System Interfaces --> Add Request Match Configuration.
Select the appropriate country from the drop-down list.
Modify the featureSet according to the business requirements.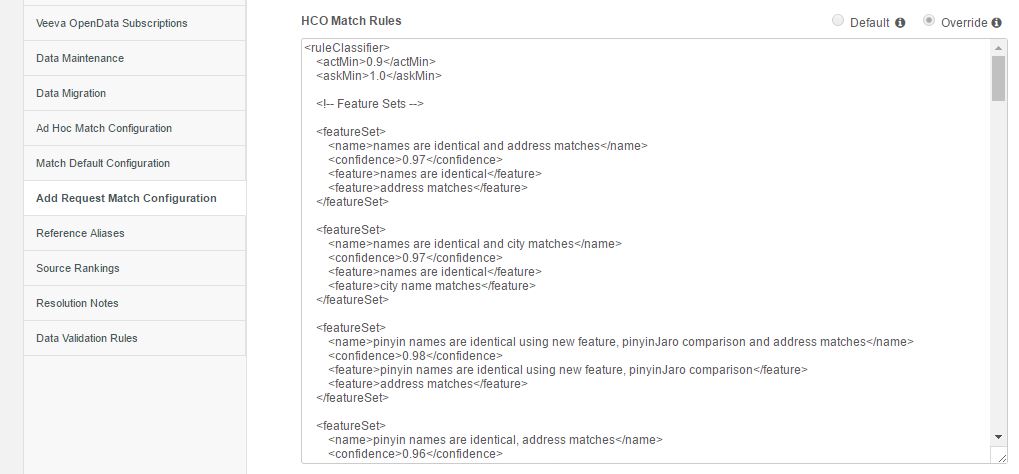 ---
Related Documentation:
Netwrok Help Documentation:Workflow Settings
---