Overview:
Bookmarks from a Table of Contents fails to generate and the Links of Table of Contents are not blue in color.
---
Root Cause:
The issue is caused because the Table of Contents links are not clickable in the source document.
---
Solution:
Use the following steps in the source document to fix this issue:
Click the Reference tab in the source document.
Select Table of Contents.
Click Custom Table of Contents.
Be sure Use hyperlinks instead of page numbers is enabled.
Click the OK Button to replace the existing Table of Contents in the source document.
Upload the source document to Vault again.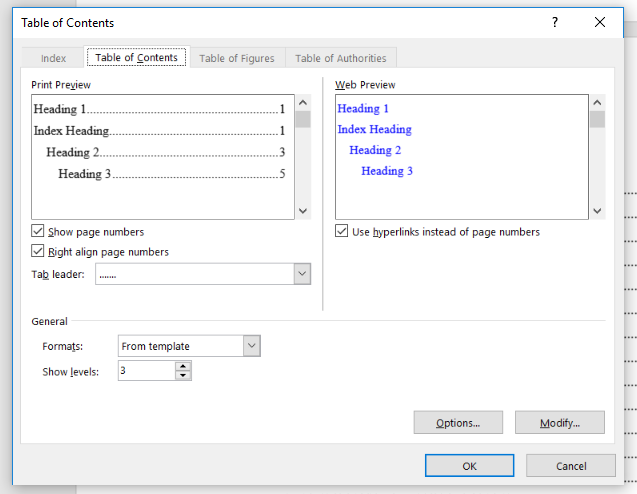 ---
Related Documentation:
N/A
---
Send us your feedback: We're always looking for advice to help improve our Knowledge Base! Please let us know if this article was helpful or provide feedback on how we can improve your experience here.
Thank you