Overview:
Object Missing from Business Admin Tab Menu in Vault.
---
Root Cause:
The option Display in Business Admin menu is not selected.
---
Solution:
Navigate to: Admin --> Configuration --> Objects -->[Target Object]. Select Display in Business Admin menu.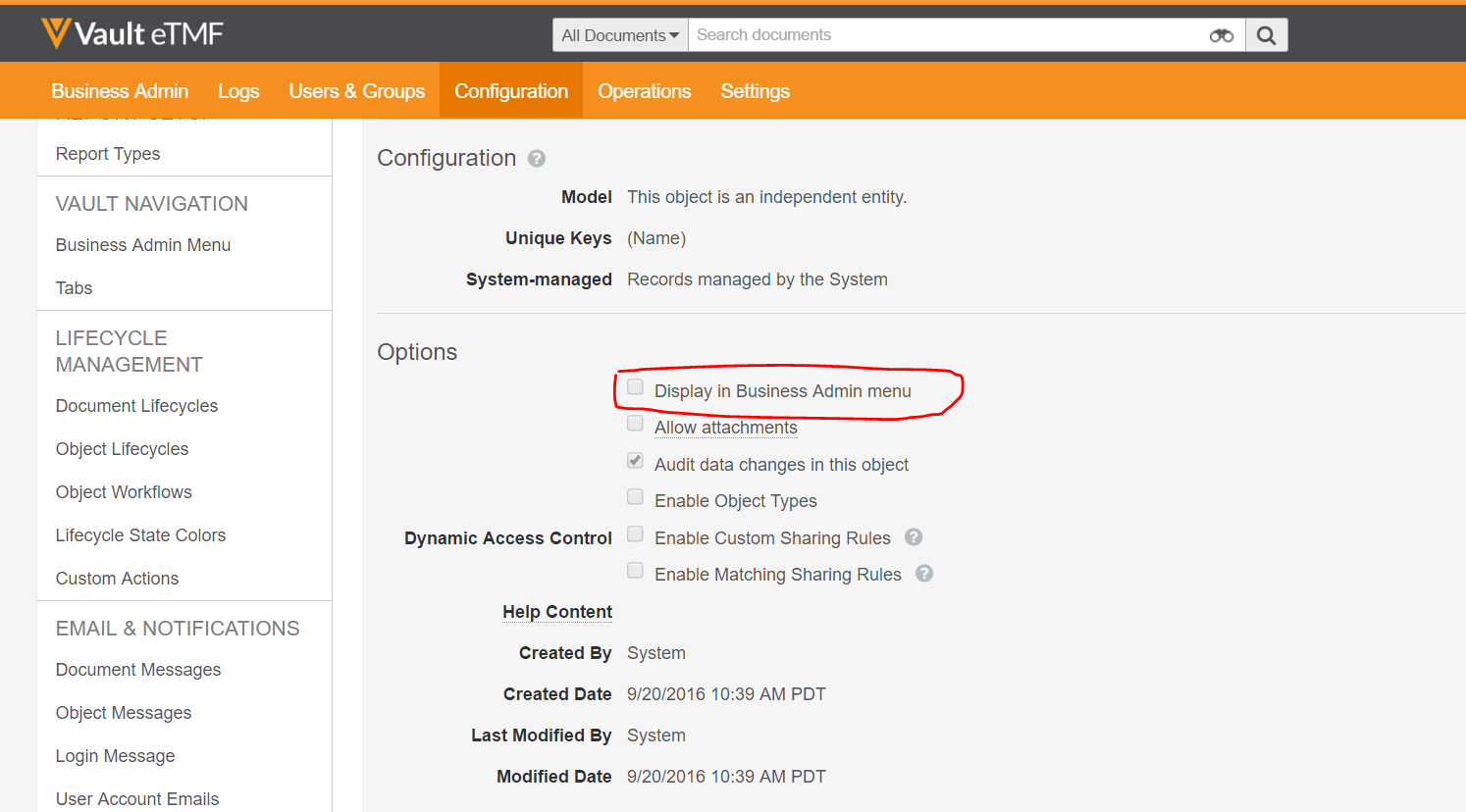 ---
Send us your feedback: We're always looking for advice to help improve our Knowledge Base! Please let us know if this article was helpful or provide feedback on how we can improve your experience here.
Thank you