Question:
How to remove the two Product-related fields on the Edit Goals on the MultiChannel Cycle Plan (MCCP) page?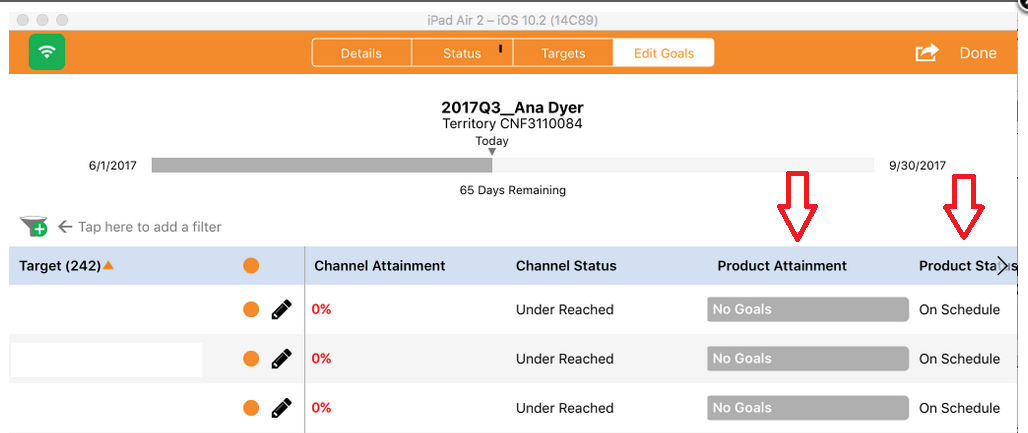 ---
Answer:
This is achieved by removing Read Field Level Security (FLS) to the following fields on the MC_Cycle_Plan_Target_vod object:
Product_Status_vod
Team_Product_Status_vod
Product_Attainment_vod
---
Related Documentation:
Help Documentation: Working with the MCCP Interface
---
Send us your feedback: We're always looking for advice to help improve our Knowledge Base! Please let us know if this article was helpful or provide feedback on how we can improve your experience here.
Thank you