Overview:
When a document file gets Approved or Archived, the signature page is not attached to the viewable rendition page.
---
Root Cause:
The Source PDF file is password protected. By design, if using password protection for a PDF file to control view access, Vault cannot create a viewable rendition with signature pages.
---
Solution:
Check the Document Properties --> Security --> Security Method.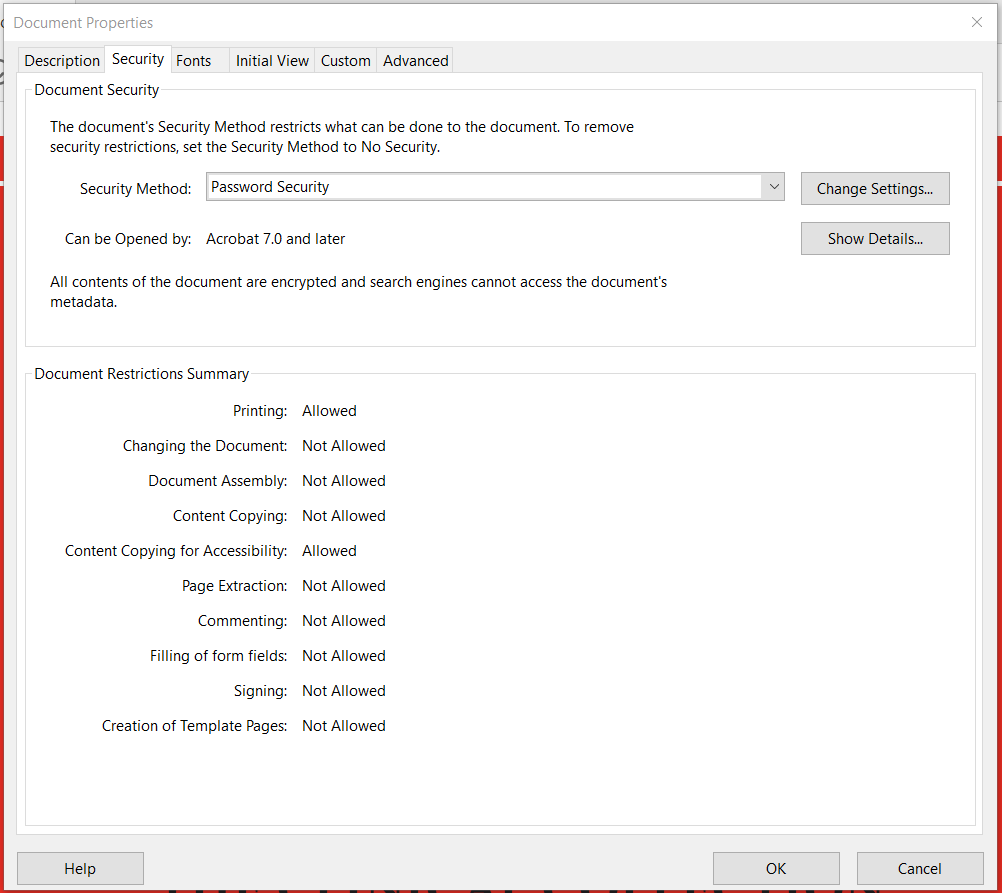 Use No Security for PDF source document file. Upload to Vault to generate a viewable rendition with a Signature page.
---
Related Documentation:
---
Send us your feedback: We're always looking for advice to help improve our Knowledge Base! Please let us know if this article was helpful or provide feedback on how we can improve your experience here.
Thank you