Question:
How to change a scheduled Engage Meeting name?
---
Answer:
The Engage Meeting Name can be changed by the following:
On the fly - Select the blue Information icon when scheduling a meeting. The user requires Field Level Security (FLS) Edit permission to the Meeting_Name_vod field on the Remote_Meeting_vod object: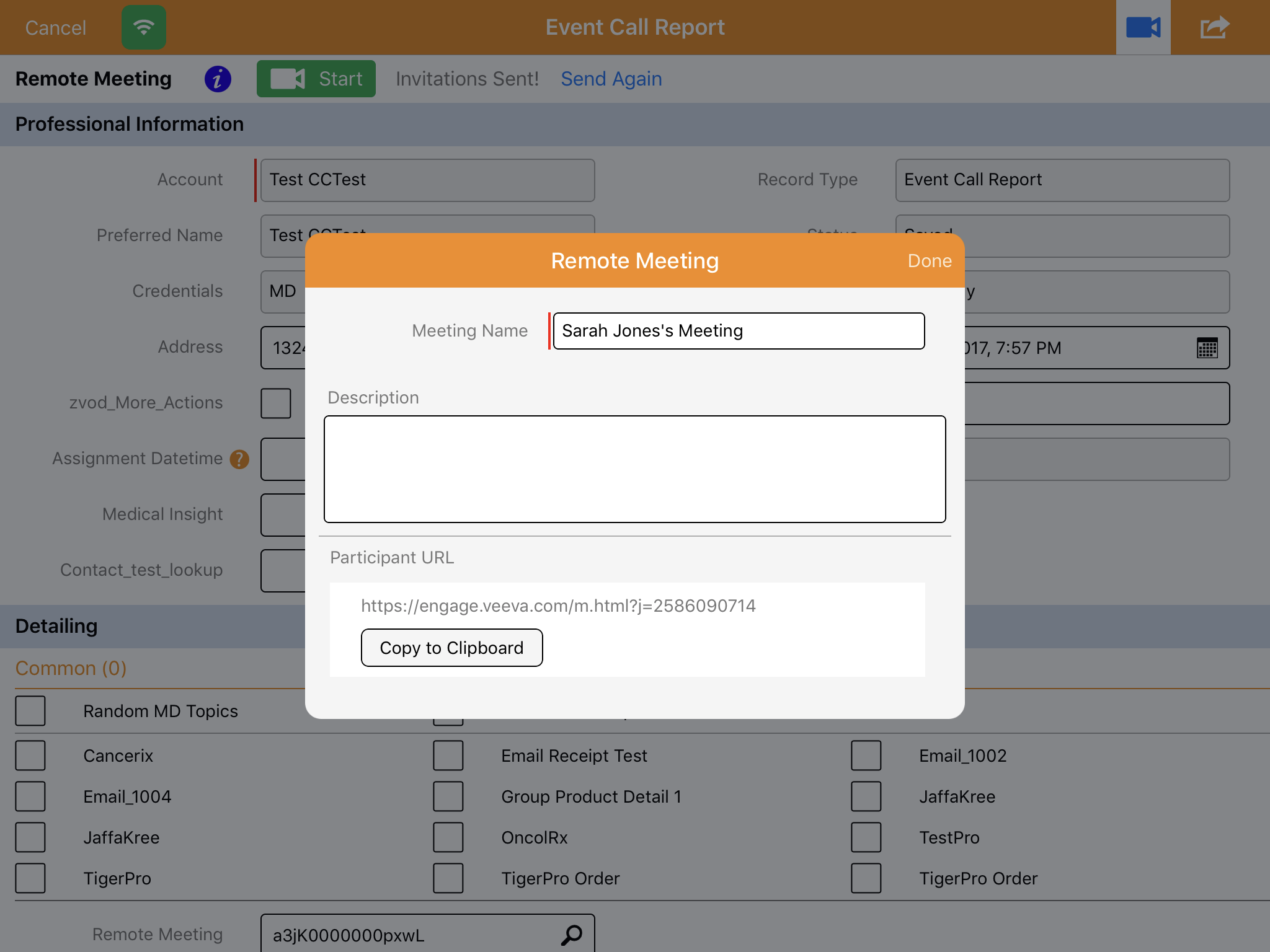 The default Meeting Name can be configured with the REMOTE_MEETING_NAME_DEFAULT Veeva Message.
On a per user basis - using the Remote_Meeting_Name_vod__c field on the user's User Detail record. If the User Detail value is populated, the Veeva Message is never used.
---
Related Documentation:
CRM Help Documentation: Engage Meeting Overview
---
Send us your feedback: We're always looking for advice to help improve our Knowledge Base! Please let us know if this article was helpful or provide feedback on how we can improve your experience here.