Question:
The online Help section within the Adding and Customizing Unsubscribe Links page mentions Detail Products and Detail Groups restricted to the recipient do not display in this list: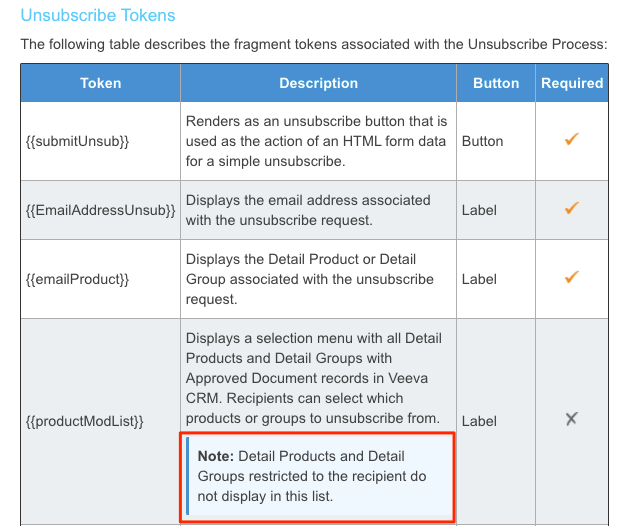 .
How is this configured?
---
Answer:
If users want to restrict products from appearing on the unsubscribe page, populate the field Restricted_Products_vod of the corresponding Account with the restricted product name. The product is not displayed in the product list on the unsubscribe page.
---
Send us your feedback: We're always looking for advice to help improve our Knowledge Base! Please let us know if this article was helpful or provide feedback on how we can improve your experience here.