Question:
How can admins enable the Media File Visualforce page in Veeva CRM for viewing and downloading the CLM Distribution files?
---
Answer:
Enabling the Media File Visualforce (VF) page will enable the download of the Distribution Package of a Key Message directly from the record. Users will no longer need to download the Distribution Package from Vault. To enable this, admins should:
Navigate to Setup -> Object Manager -> Key Message -> Page Layouts -> Select the applicable page layout. 
Click on Visualforce Pages.
Drag the Media File object to the desired position on the page layout. 
Click Save.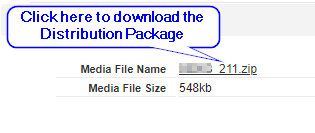 Note: To prevent users from downloading the Distribution Package, enable the Media File VF page on a page layout only available to admins. 
---
Related Documentation:
CRM Help Documentation:
Knowledge Articles:
---