Question:
Upon clicking New Domain under Data Model/Data Domains, why is Veeva Network not showing the existing Data Domain templates? Instead, it navigates the user to the new domain creation page, as shown below: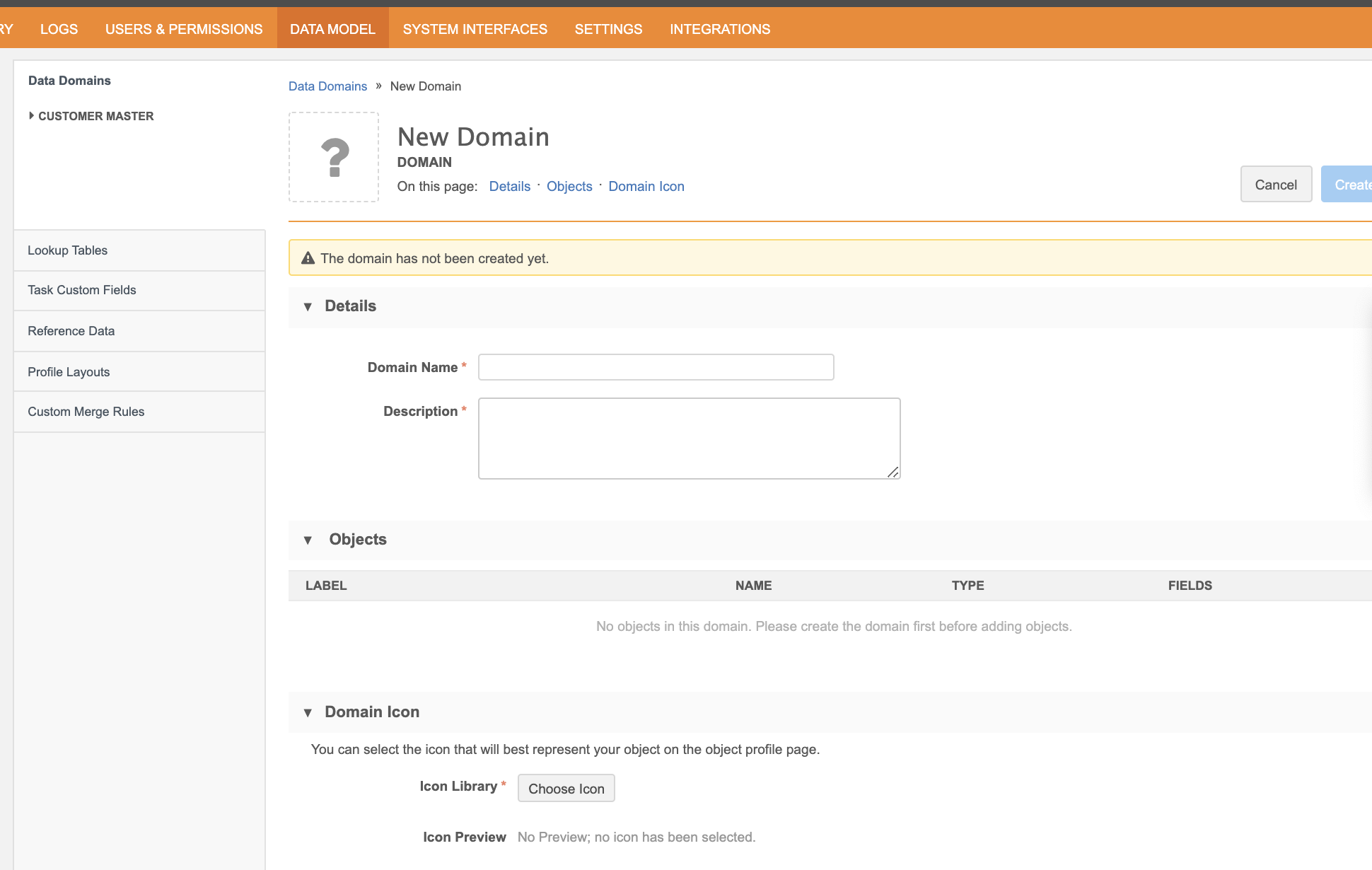 ---
Answer:
This behavior is occurring because the Enable Creating Domain from Template setting on the backend is currently disabled for the instance in question. If the user encounters this issue, open a ticket for Veeva Network Support to verify and enable the setting.

Please note that by design, customers cannot start creating custom domains in production Network instances directly. Customers or Services should first create the custom domains in a Sandbox instance first, carry out the necessary testing, and subsequently use the Configuration Management feature to move the new data domain to production instances. As a result, the instance where the custom data domains are being created needs to have Sandbox Mode enabled, otherwise the feature does not work.
---
Related Documentation:
Network Online Help:
---