Question:
Vault users may receive unexpected emails with content that: We received a request to retrieve the user names for Veeva Vault accounts associated with this email address. If you did not initiate this request, please inform your Vault administrator.
---
Answer:
This is due to someone tries to retrieve the username on Vault's login page by using the e-mail address.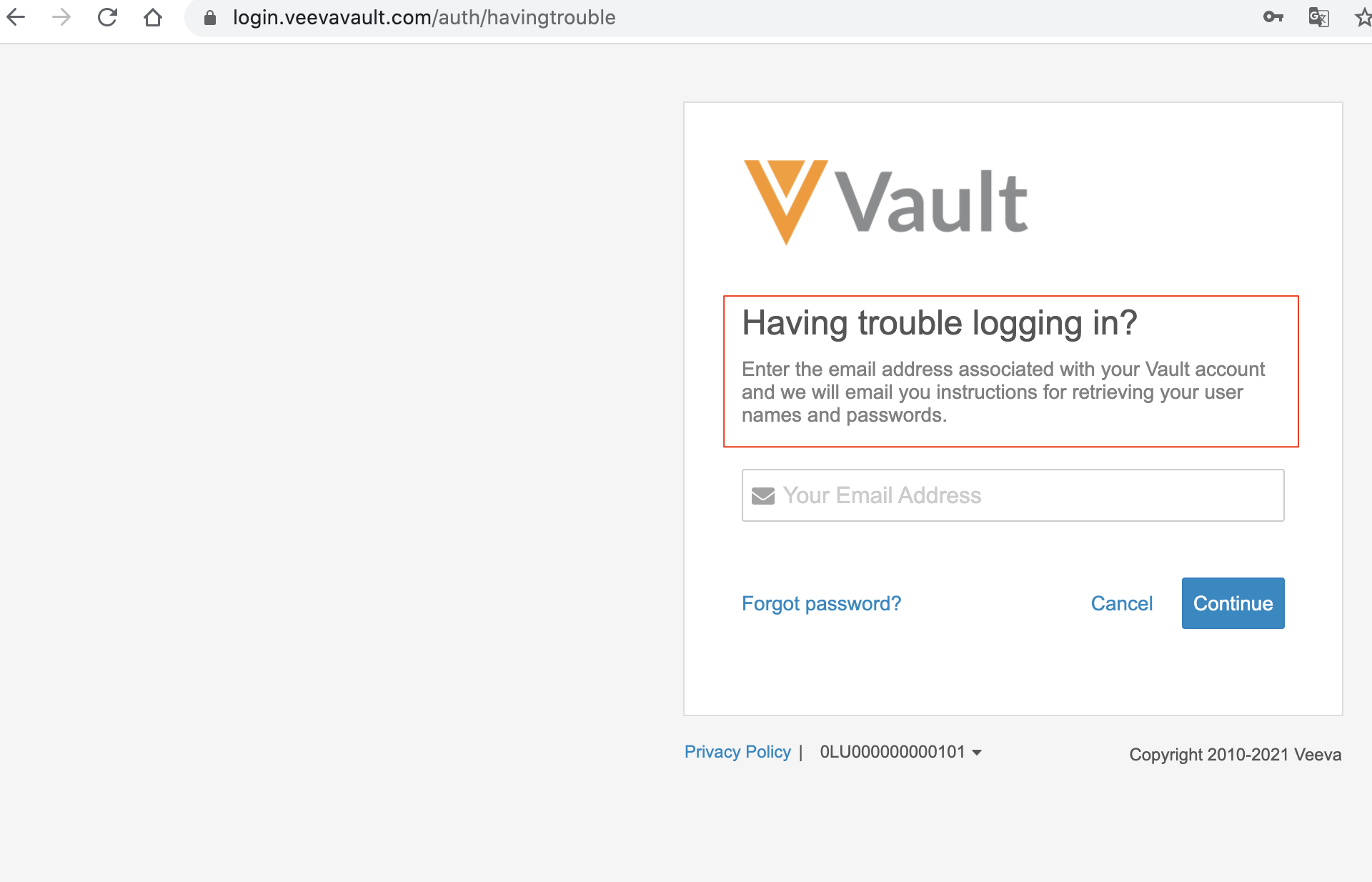 ---
Related Documentation:
Article: How to Retrieve Login Usernames in PromoMats?
---