Question:
How to fix the Invalid Authenticity Token error when logging in to the Support Portal?
---
Answer:
Zendesk uses third-party cookies to manage authentication. If they are blocked, users are not able to log in.
When users attempt to log in to the Support Portal but their browser is blocking third-party cookies, the following error message appears: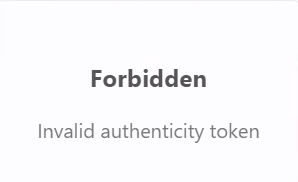 ---
Related Documentation:
Vault Help Documentation: N/A
---
Send us your feedback: We are always looking for feedback to help improve our Knowledge Base! Please let us know if this article is helpful or provide feedback on how we can improve your experience by clicking here.