Question:
How to determine the use of the Include Absorb Course Details in the Training Report Study Setting in CDMS?
---
Answer:
An admin can navigate to Business Admin, search for All Study Settings, and filter by the Study. The record storing information on this setting is called lms.courseDrillDownEnabled.
Admins can check the Audit trail of this record to check when the value is changed.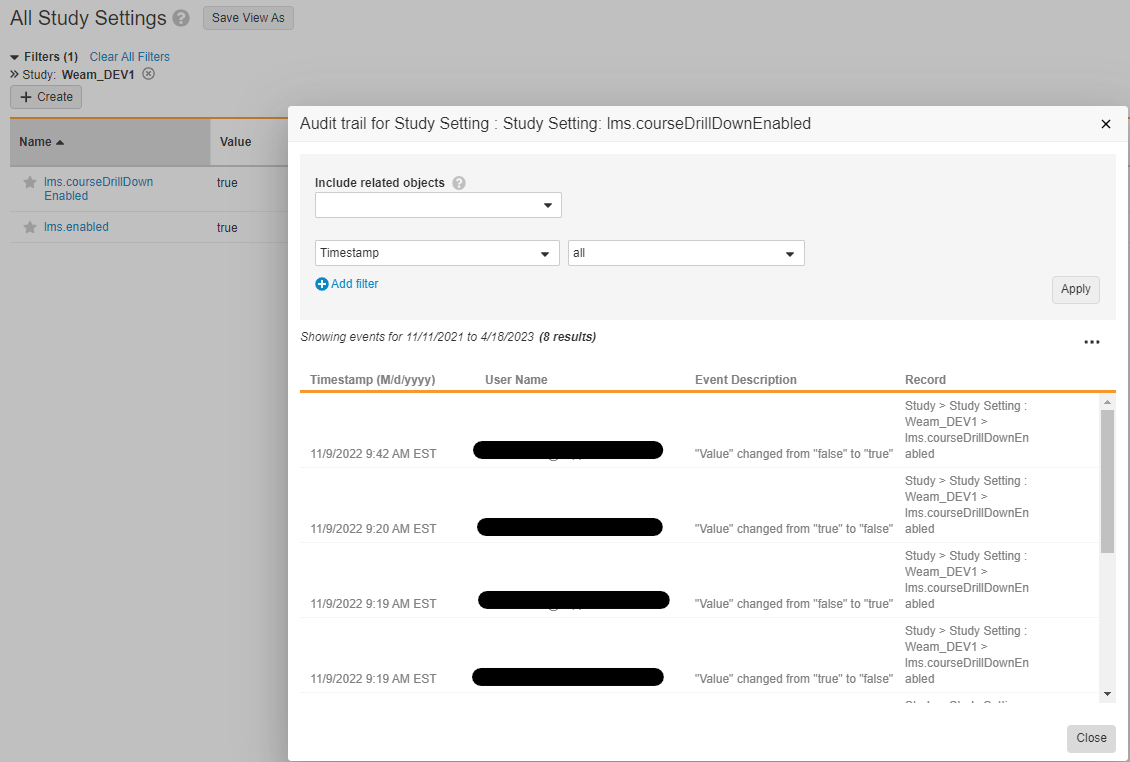 This option is selected automatically when Yes is selected for the Enable Absorb Learning System.
---
Related Documentation:
Vault Help Documentation: Managing Study Settings
---