Question:
Why Does A Minor Revision For A Case Follow-Up Version Support Only Up to .9? 
---
Answer:
Minor Revision Follow-Up Version support is only up to .9 because the Version field only allows 1 Decimal place.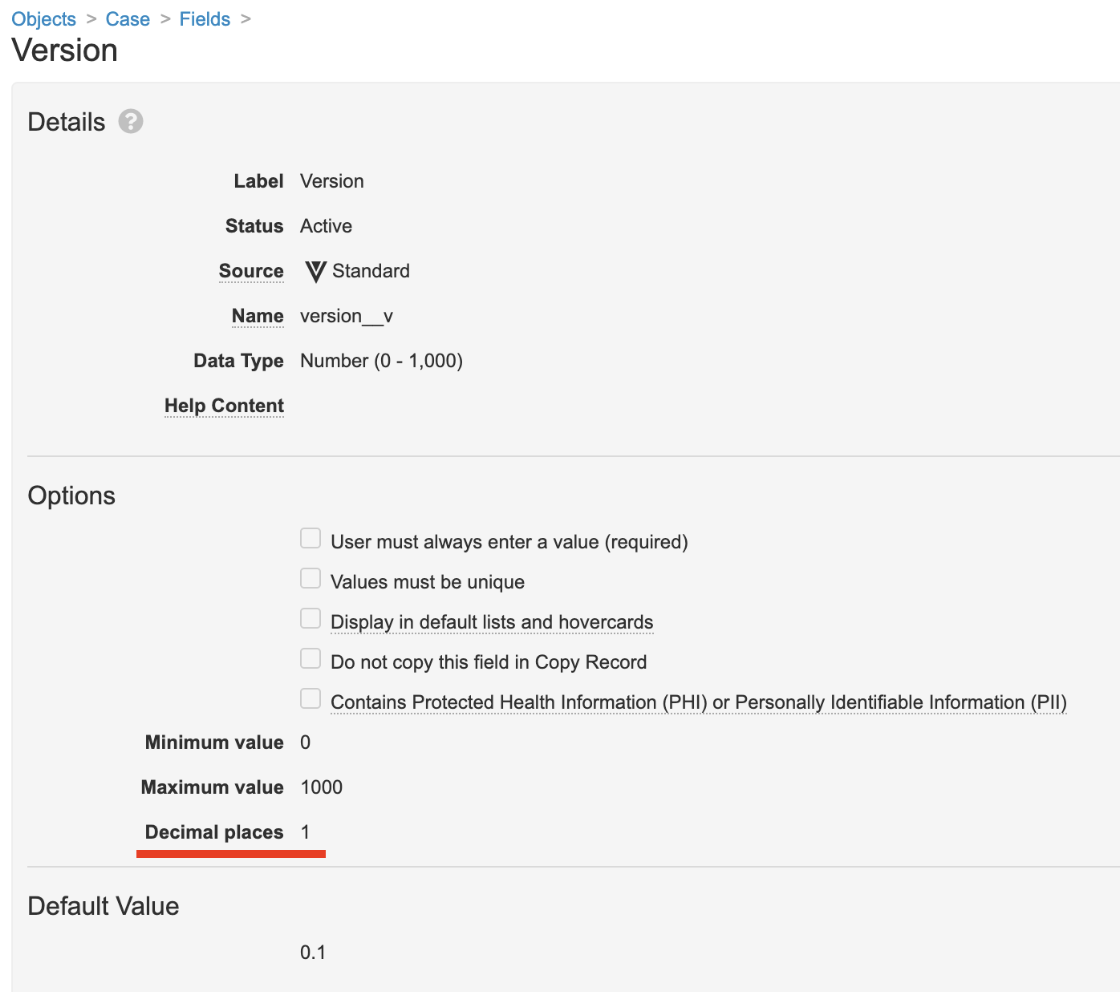 So, it is expected to see for example when the version number is at 1.9 for a case, the version number for a follow-up case created due to a minor revision will be 2.0.
---
Related Documentation:
Vault Help Documentation: N/A   
---