Overview:
Age Group field cannot be overwritten on Case records when auto-calculation override is enabled, the value is not saved.
---
Root Cause:
The Age Group standard field has not been replaced with their app control version.
---
Solution:
In the Admin area, navigate to Configuration -> Objects -> Case -> Page Layouts remove the Age Group standard field and add the app control version.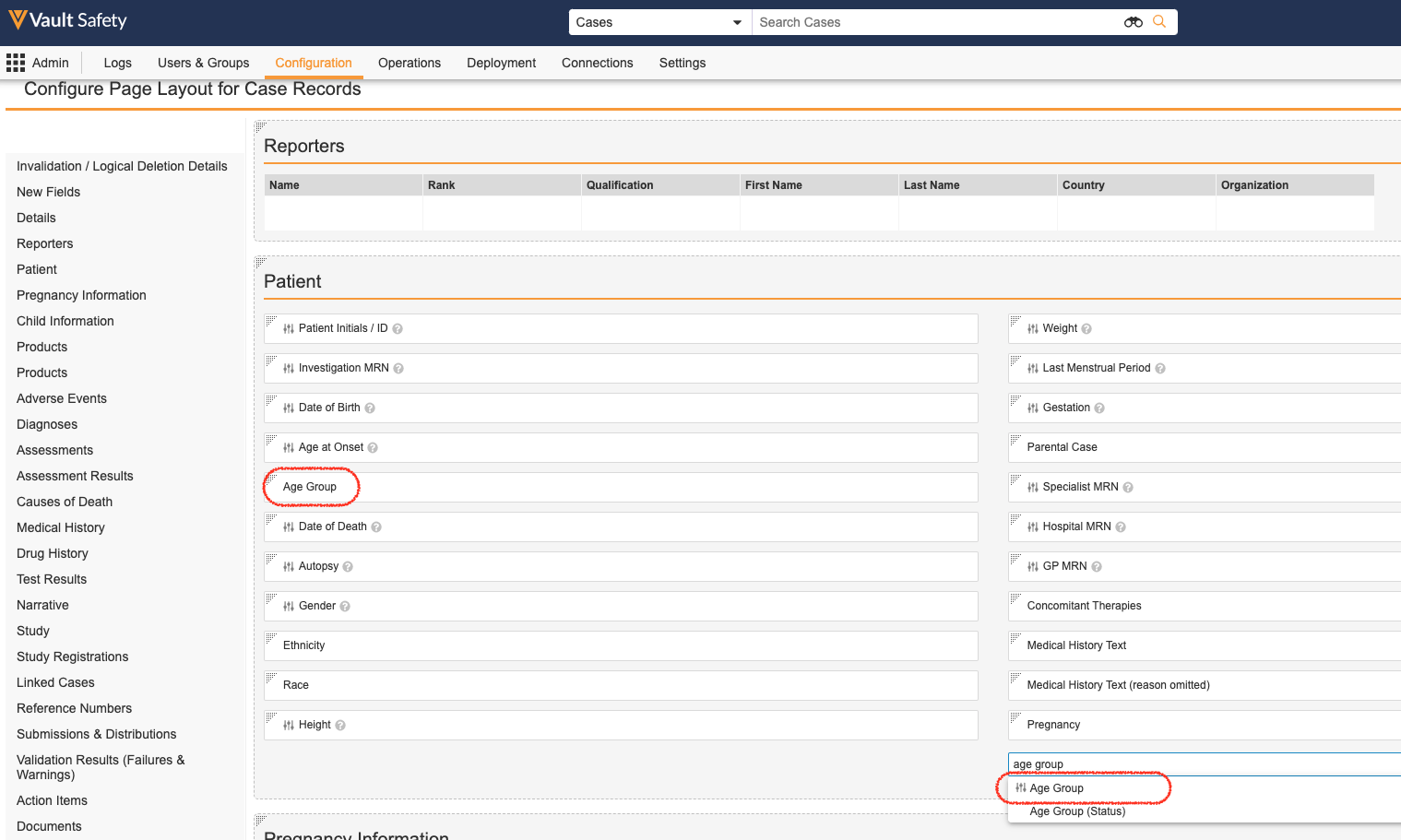 ---
Related Documentation:
Vault Help Documentation:
---