Question:
How to show overprinting in PDF Source Files in Vault PromoMats and Medical?
---
Answer:
Flattening files before uploading them into Vault can avoid potential issues as flattening removes transparency information and converts images and text to a format that Vault can interpret and render.
At times, when a user attempts to flatten a document, the Print Preview window may not display any images or text, and Vault does not render the PDF Source File properly: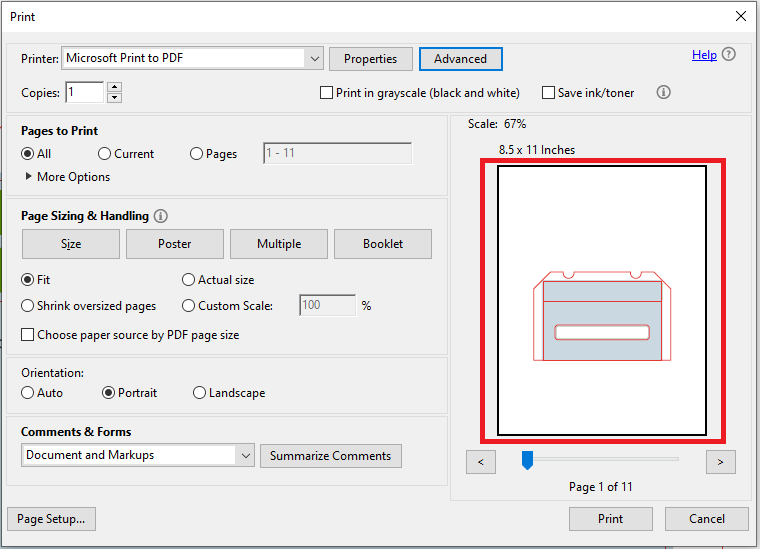 To solve this, users can enable the Simulate Overprinting option as follows:
Open the PDF Source File in Acrobat
Select File > Print
Select Microsoft Print To PDF as the printer
Open Advanced options.
In the Output section, select Simulate Overprinting, and click OK.
Print and save as a PDF copy to replace the Viewable Rendition in Vault.
---
Related Documentation:
Vault Help Documentation: About PDF Source Files
---