Overview:
User is unable to edit, share, or delete a custom view in Vault.
---
Root Cause:
Only the owner of a custom view is able to access the following functions: edit, share, and delete.
---
Solution:
The user needs to be a Vault Owner and the View is shared as mandatory. To share a custom view as mandatory, the option Recipients cannot remove this view from the tab's sidebar is enabled.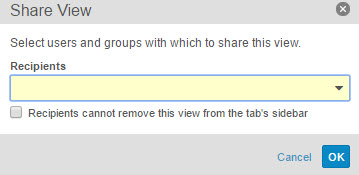 The Save View As action creates a new view which the owner can control. To do this:
Navigate to the Library.
Select the custom view to be saved.
From the heading area dropdown, click Save View As.
Name the custom view.
Click Save.
---
Related Documentation:
Vault documentation: Using Custom Views
---
Thank you