Overview:
The user cannot send the email due to an error: There are no Consent_Type_vod records applicable for this Account. Please review your Consent Capture setup.
---
Root Cause:
The option Approved Email Consent Mode in the Approved Email Settings is set to 1. However, the profile, to which the user belongs, is not configurated the Consent Capture function.
---
Solution:
The user cannot send the email with the error. The error is shown below after selecting an email template.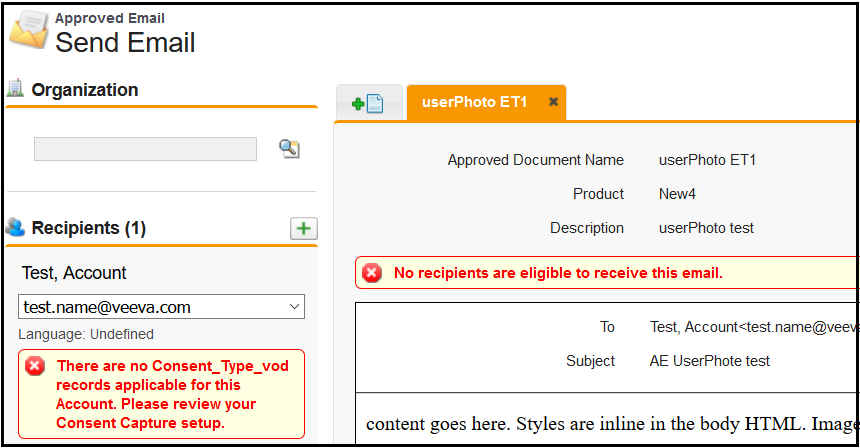 Navigate to: Setup --> App Setup --> Develop --> Custom Settings --> Approved Email Settings.
Set the Approved Email Consent Mode option to 0 to resolve this problem.

---
Send us your feedback: We're always looking for advice to help improve our Knowledge Base! Please let us know if this article was helpful or provide feedback on how we can improve your experience here.