Question:
Even though the Field-Level-Security (FLS) from the Meal_Opt_In_vod and Status_vod fields on the EM_Attendee_vod object is removed, the fields are still visible and can be populated.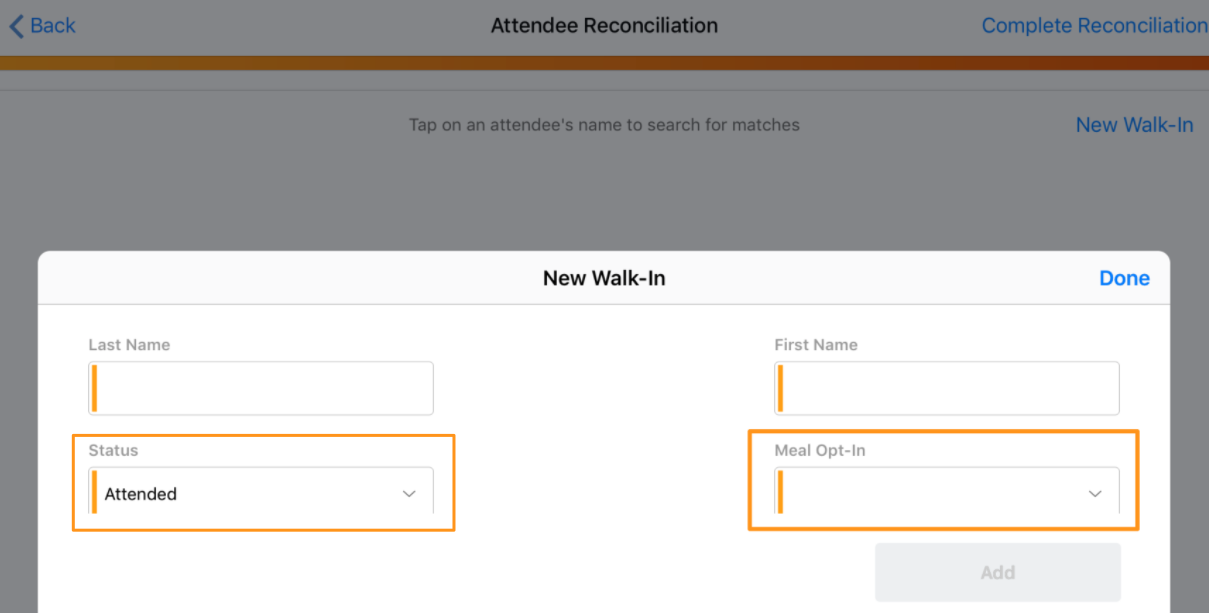 ---
Answer:
If the user has FLS on the Meal_Opt_In_vod and Status_vod fields, the fields are always displayed on the New Walk-In Screen under Attendee Reconciliation.
The FLS from these fields needs to be removed from the Event_Attendee_vod object as well.
To disable Profile level permission:
Navigate to Setup --> Manage Users --> Profiles.
Select the Profile Name that is affected.
Select Edit.
Scroll to Field Level Security --> Custom Field-Level Security.
Click on View next to Event Attendee.
Un-check FLS for Meal Opt-in.
Select Save.
Clear the Veeva Cache.
---
Related Documentation:
CRM Help Documentation: Walk-in Attendees
---
Send us your feedback: We are always looking for feedback to help improve our Knowledge Base! Please let us know if this article is helpful or provide feedback on how we can improve your experience by clicking here.