Question:
Even though the Field-Level-Security (FLS) from the Meal_Opt_In_vod and Status_vod fields on the EM_Attendee_vod object is removed, the fields are still visible and can be populated.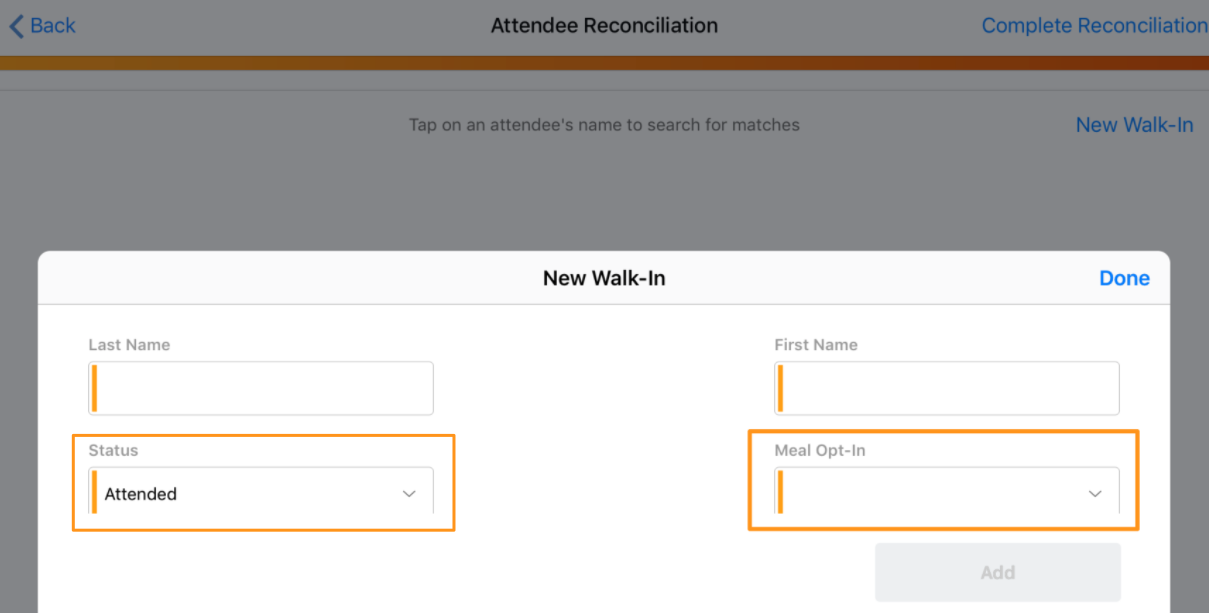 ---
Answer:
If the user has FLS on the Meal_Opt_In_vod and Status_vod fields, the fields are always displayed on the New Walk-In Screen under Attendee Reconciliation.
The FLS from these fields needs to be removed from the Event_Attendee_vod object as well.
To disable Profile level permission: 
Navigate to Setup --> Manage Users --> Profiles.
Select the Profile Name that is affected. 
Select Edit. 
Scroll to Field Level Security --> Custom Field-Level Security.
Click on View next to Event Attendee. 
Un-check FLS for Meal Opt-in.
Select Save.
Clear the Veeva Cache.
---
Related Documentation:
CRM Help Documentation: Walk-in Attendees
---