Question:
What is a Flash Report in Vault PromoMats and Medical?
---
Answer:
A Flash Report gives the user an option to schedule reports on a daily, weekly, or monthly frequency and distribute them to colleagues with the Editor or Viewer role using email.
Recipients receive a hyperlink with instant access to the most recent cached report results in Vault without needing to run the report again.
Recipients do not require special viewing permissions on underlying object records or documents to view the cached flash report results.

Flash Reports can be scheduled from the report Ellipsis icon: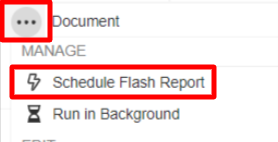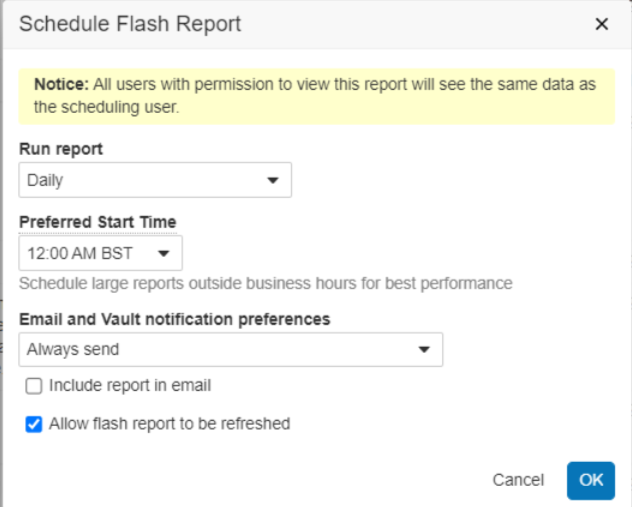 To unschedule a flash report, click Unschedule in the Schedule Flash Report dialog.

Only Vault Owners and the user who creates the flash report can modify or edit flash reports.
---
Related Documentation:
Vault Reporting Documentation: Flash Reports 
---