Question:
User is not able to access the 2 Weeks view when selecting Cycle Plan in My Schedule. Does the user need additional permissions to access this option?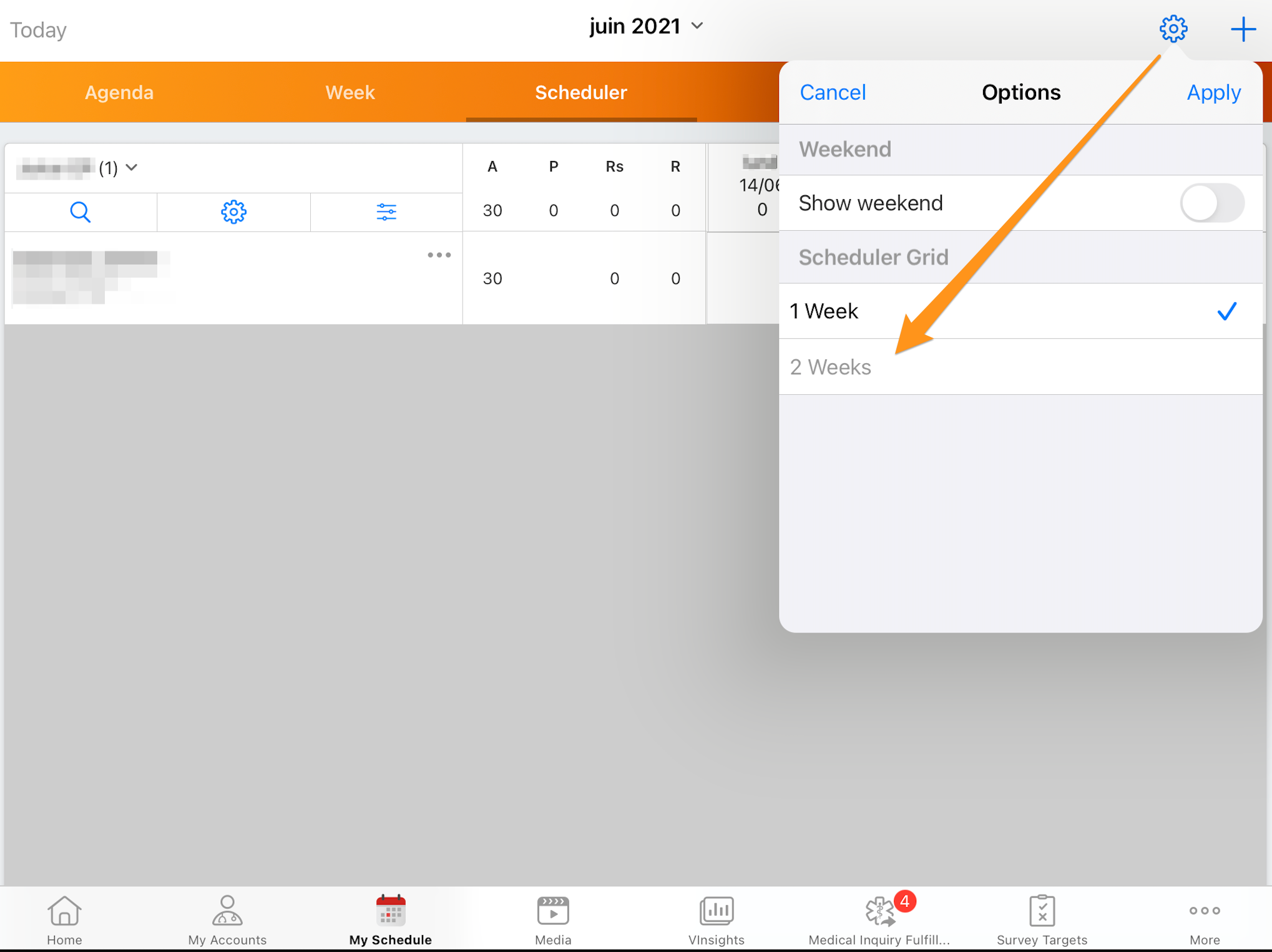 ---
Answer:
This is working as designed.
Since the Cycle Plan details occupy half of the screen, the 2 Weeks view is disabled, otherwise, they would make the cells too small from a usability perspective. As it is not possible to resize the My Schedule window, this option cannot be accessed.
---
Related Documentation:
CRM Help Documentation: My Schedule Overview
---
Send us your feedback: We are always looking for feedback to help improve our Knowledge Base! Please let us know if this article is helpful or provide feedback on how we can improve your experience by clicking here.