Question:
What is a Document Lifecycle in PromoMats?
---
Answer:

Document lifecycles are the sequences of states (Draft, In Review, etc.) a document goes through during its life.
Lifecycles simplify the implementation of business logic that traditionally requires custom coding or a time-consuming manual setup.
To check the Lifecycle on a document, open the document. The Lifecycle is a field listed under the Information section of the document.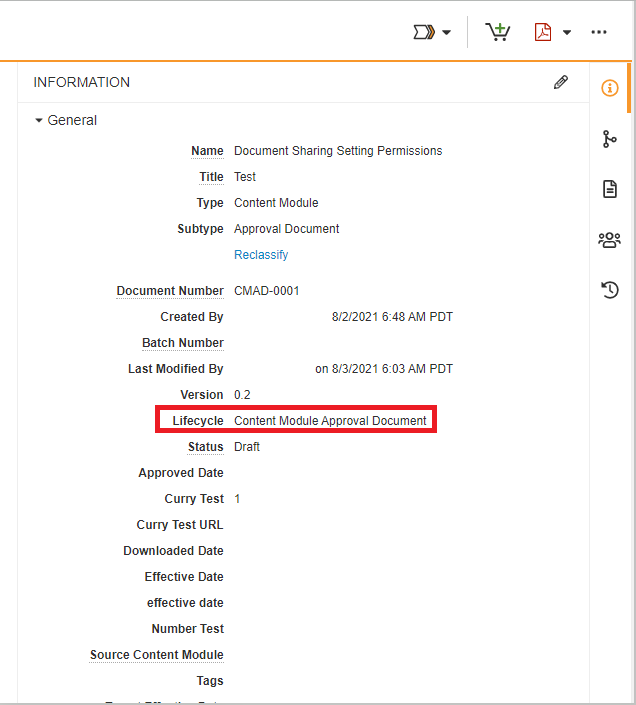 ---
Related Documentation:
Vault Help Documentation: About Document Lifecycles
---
Send us your feedback: We are always looking for feedback to help improve our Knowledge Base! Please let us know if this article is helpful or provide feedback on how we can improve your experience by clicking here.