Question:
How to configure the order of widgets on the Homepage of Veeva CRM iPad?
---
Answer:
To place widgets on the Veeva CRM iPad Homepage or set the order of them, the user can configure the page layout of  the Vmobile Home Page Layout object.
Steps:
Navigate to Setup.
Find Object in the quick search bar.
Locate and go into the VMobile Home Page Layout object.
Scroll down to Page Layouts section.
Click on the Edit button in front of VMobile Home Page Layout Layout.
There are some marker fields that can be placed on the page layout. The sequence of the marker fields decides how the widgets are ordered in Veeva CRM iPad homepage.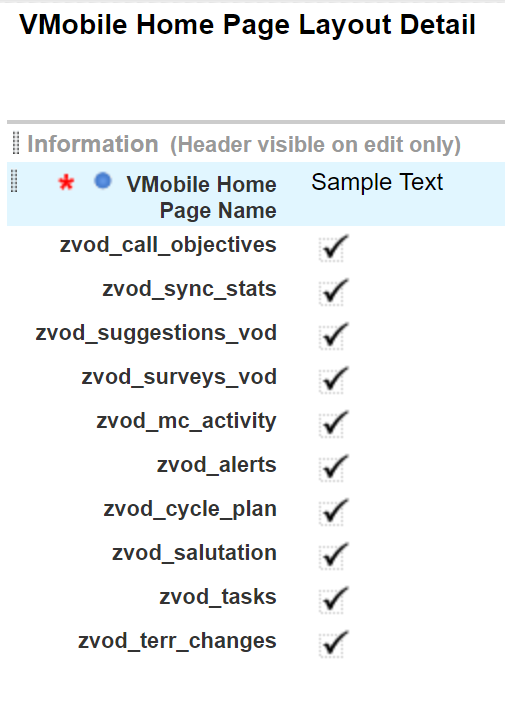 ---
Related Documentation:
CRM Online Help: CRM Mobile Application Home Page
---