Question:
How does Update Task Due Dates work within an active workflow in a PromoMats document?
---
Answer:
The Update Task Due Dates action updates the due date for a single workflow task. Even if a task is not currently configured with a due date, this allows users to add one.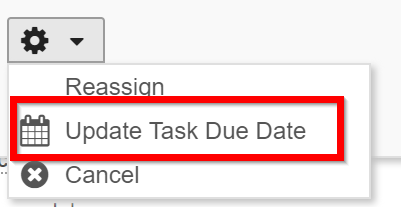 ---
Related Documentation:
Vault Help Documentation: Managing Active Workflows
---
Send us your feedback: We are always looking for feedback to help improve our Knowledge Base! Please let us know if this article is helpful or provide feedback on how we can improve your experience by clicking here.