Question:
What is a cross-domain user in PromoMats?
---
Answer:
A cross-domain user is a user who can be set up to have access to different Vaults under different domains without creating a new user name.

A user profile can be configured to have access to multiple Vaults under one profile.
The vaults you have access to will appear under View My Vaults selector at the top right corner next to your name once you are logged in to your current vault.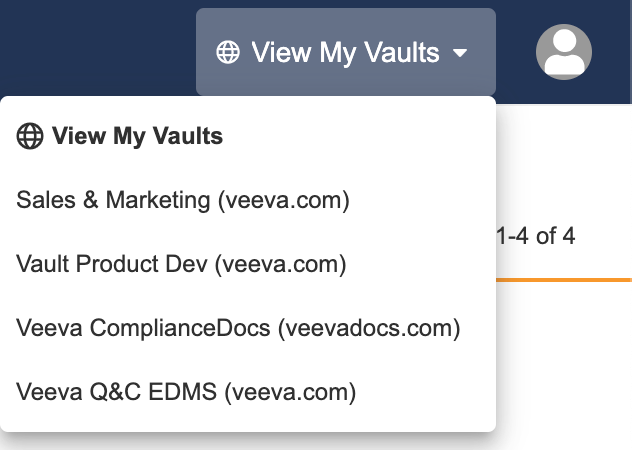 Note: This access is managed by administrators. If access to multiple vaults is needed without multiple user profile logins, please reach out to the customer Administrator or Vault Owner for further assistance.
---
Related Documentation:
Vault Help: Cross-Domain Users and Authentication
---
Send us your feedback: We are always looking for feedback to help improve our Knowledge Base! Please let us know if this article is helpful or provide feedback on how we can improve your experience by clicking here.