Question:
How to Undo a document checkout in PromoMats?
---
Answer:
Edit Document permission is needed.
To undo the checkout, the user must choose Undo Checkout from the Action menu: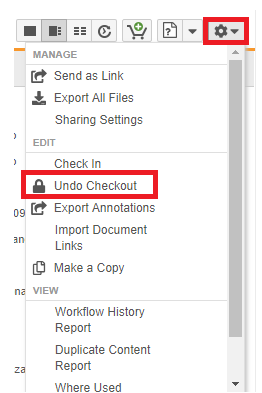 ---
Related Documentation:
Vault Help Documentation: How to Undo Checkout 
---
Send us your feedback: We are always looking for feedback to help improve our Knowledge Base! Please let us know if this article is helpful or provide feedback on how we can improve your experience by clicking here.