Question:
What is an unclassified document in PromoMats?
---
Answer:

When uploading a new file to Vault, there is an option to Classify documents now, or Classify documents later. If the option of classify documents later is chosen, then the document becomes Unclassified.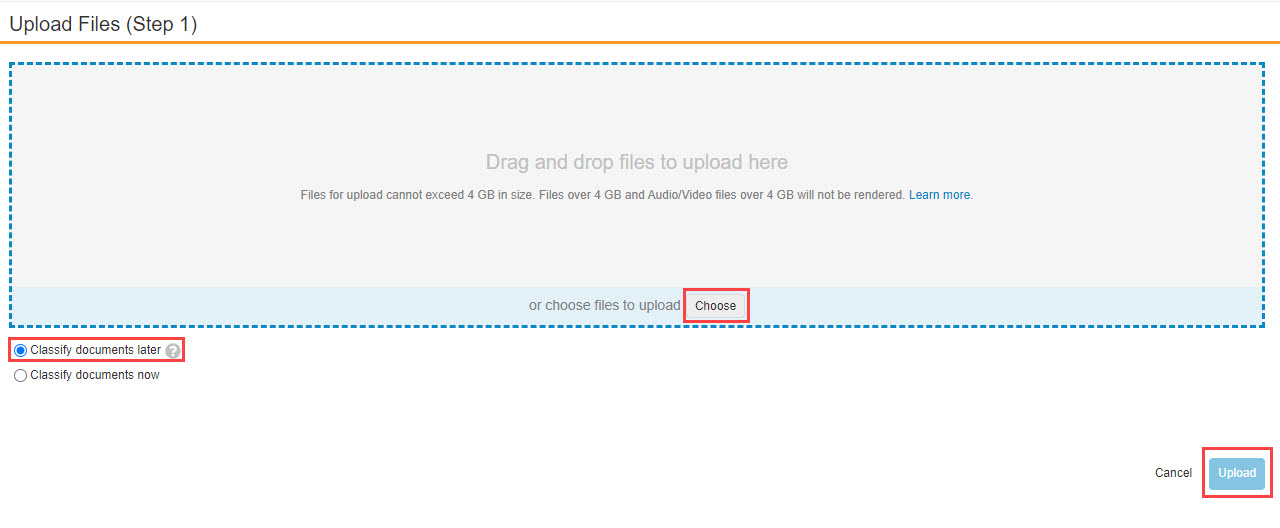 In this case, a document is uploaded but there is no Document Type selected. This is especially useful if the correct metadata is not yet verified for the material.
Note: Unclassified documents are only seen by the owner and, unless configured, cannot go through a workflow.
---
Related Documentation:
---
Send us your feedback: We are always looking for feedback to help improve our Knowledge Base! Please let us know if this article is helpful or provide feedback on how we can improve your experience by clicking here.