Question:
How to remove Add Calendar Entry option from My Schedule view in CRM iPad?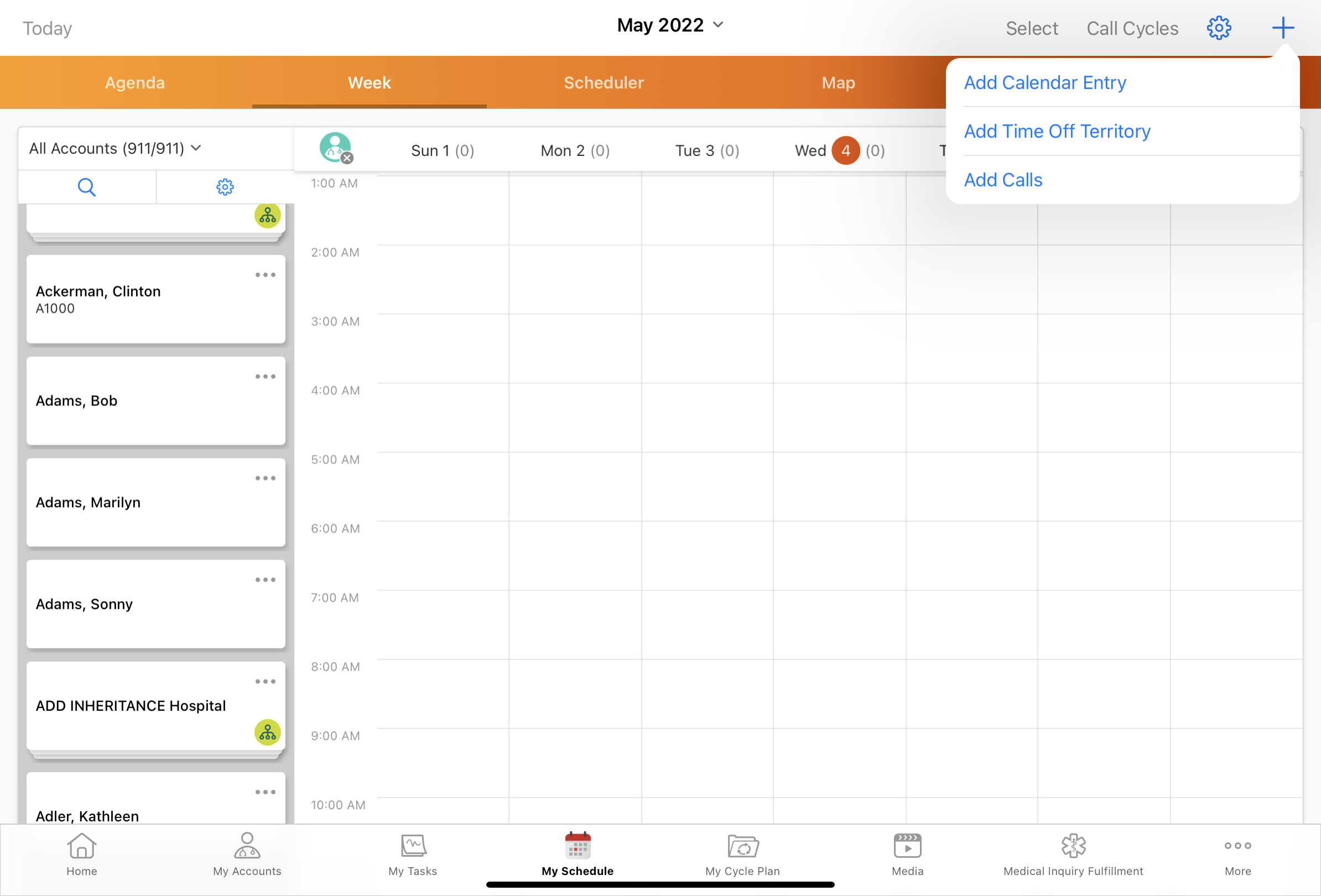 ---
Answer:
Remove the Edit Events option from the user profile, then the Add Calendar Entry option is not visible in CRM iRep.
To remove Profile Permission:
Navigate to: Setup --> Manage Users --> Profiles.
Select the Profile Name that is affected.
Select Edit.
Remove the permission for Edit Events from General User Permissions section.
Select Save.
Clear the Veeva cache.
---
Related Documentation:
CRM Help Documentation: Creating Calendar Entries in My Schedule
---
Send us your feedback: We are always looking for feedback to help improve our Knowledge Base! Please let us know if this article is helpful or provide feedback on how we can improve your experience by clicking here.