Question:
How to remove Add Calendar Entry option from My Schedule view in CRM iPad?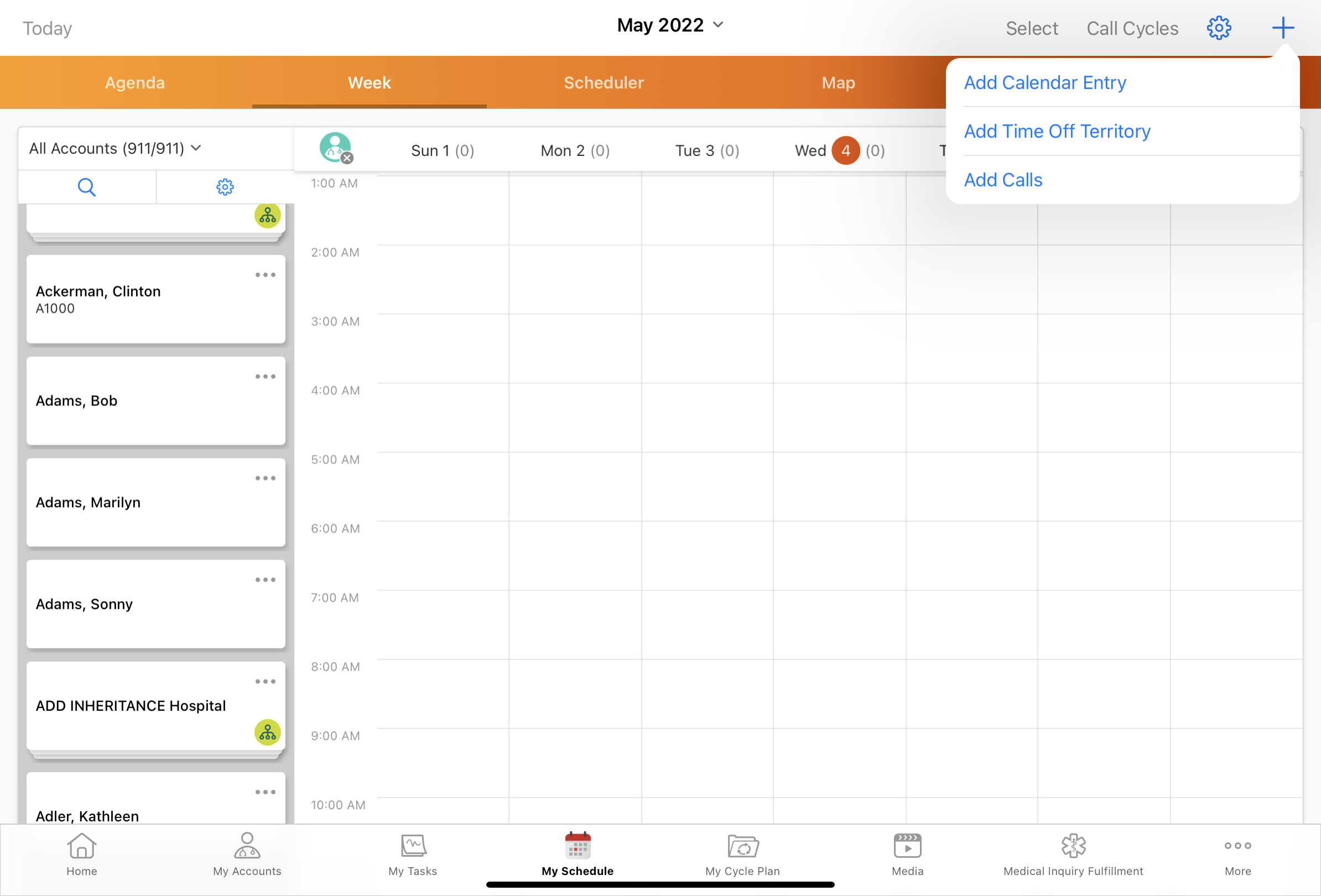 ---
Answer:
Remove the Edit Events option from the user profile, then the Add Calendar Entry option is not visible in CRM iRep.
To remove Profile Permission: 
Navigate to: Setup --> Manage Users --> Profiles.
Select the Profile Name that is affected. 
Select Edit. 
Remove the permission for Edit Events from General User Permissions section.
Select Save. 
Clear the Veeva cache.
---
Related Documentation:
CRM Help Documentation: Creating Calendar Entries in My Schedule  
---