Question:
The Advanced section of the Event Attendee search is utilized and the ;;Address;; value is provided in the Account Attendee Fields field of the Event Rule record. The following Address fields are provided in addition to the basic fields:
City
State/Province
Postal Code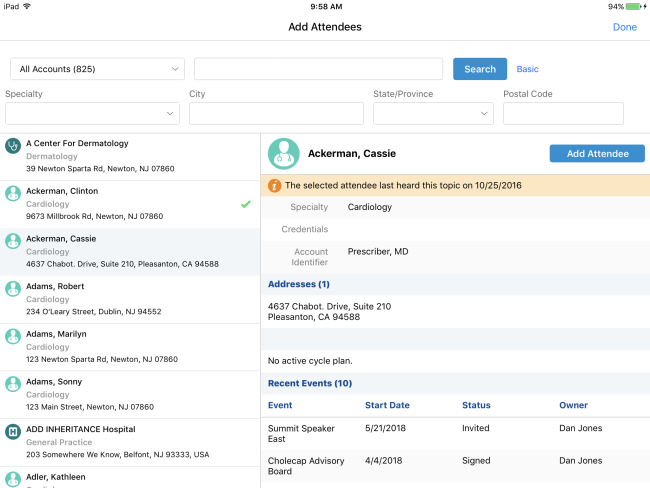 Is it possible to add or remove address fields in this section?
---
Answer:
It is not possible to add or remove address fields in the Advanced search section. The user can hide these fields only by removing Field-level Security (FLS) from the given field.
---
Related Documentation:
CRM Help Documentation: Attendees
---
Send us your feedback: We are always looking for feedback to help improve our Knowledge Base! Please let us know if this article is helpful or provide feedback on how we can improve your experience by clicking here.