Question:
Can tags be used to filter annotations in the PromoMats notes view?
---
Answer:
To view annotations in Notes View, a user needs View Content permission.  Then, do the following:
Click on the Annotate button.
Select Notes View.
Click Tag to make all annotations with tags appear.
A user can also use the Filter, shown below, to search for annotations with a specific tag.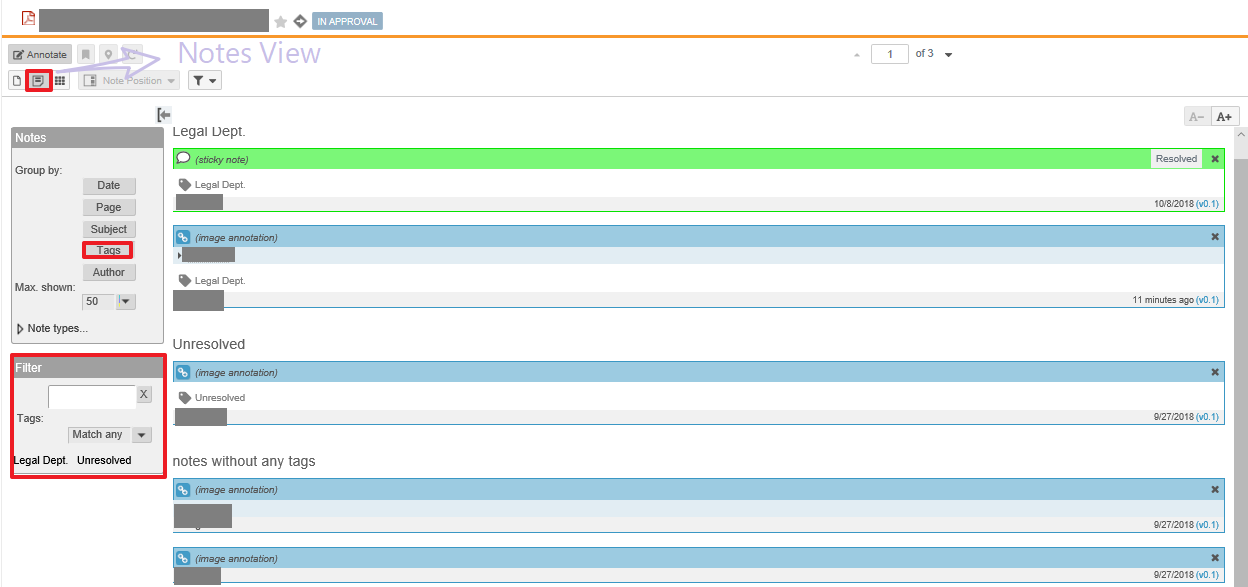 ---
Related Documentation:
Vault Help Documentation:   Vault Help
---