Question:
Is there a way to keep displaying the latest steady state version of documents contained in binders automatically?
The document is not displayed in the binder when the document is not in a stable state. However, when the document is updated to a stable state, the document is displayed in the binder.
---
Answer:
Documents in binders are initially unbound and display the Latest Version available by default.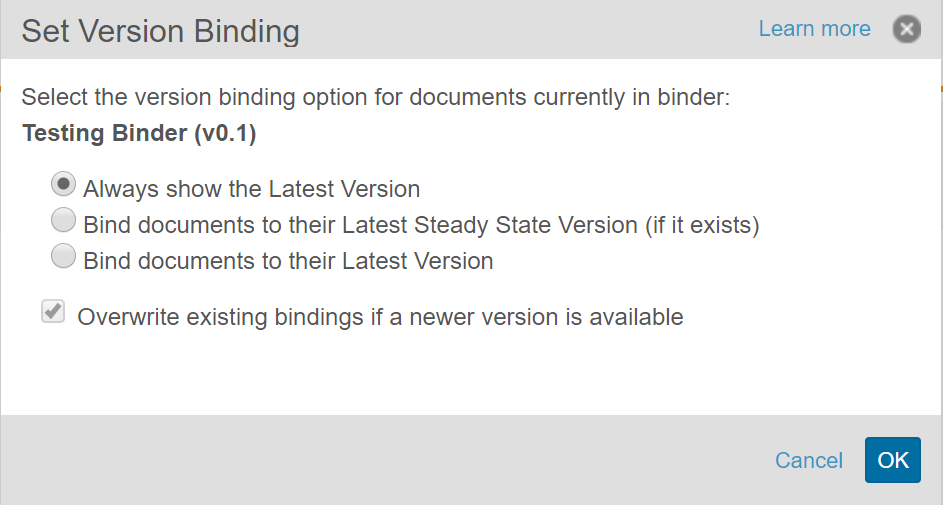 The Binder Display Options for Unbound Documents setting allows users to configure how unbound documents display in binders.
To configure these settings as a Vault admin:
Navigate to Admin --> Configuration --> Document Types.
Click Edit Details on a Document Type.
Select the option Latest Steady State Version.
Save the changes.



Note: This setting must first be enabled by opening a
ticket
with Veeva Support.
---
Related Documentation:
Vault Help Documentation: Binder Display Options for Unbound Documents  
---