Question:
How to expire a CLM Presentation and its associated slides when the related document is moved into the Expired state in Vault?
---
Answer:
The proper way to address this is to create a job in Vault that automatically changes the state of any Presentation when its Related Original Document is moved into the Expired state.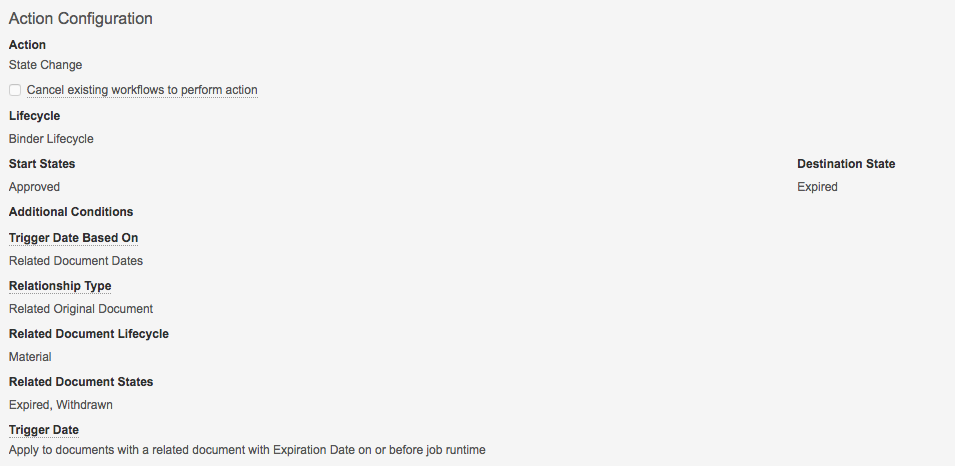 ---
Related Documentation:
---
Send us your feedback: We are always looking for feedback to help improve our Knowledge Base! Please let us know if this article is helpful or provide feedback on how we can improve your experience by clicking here.