Question:
What is the Original Source of a document in Vault PromoMats?
---
Answer:
 An Original Source is the document number that appears in addition to the Based On Asset within Vault.
If a document is created, then a copy is made off of that copy. That copy has an original source listed on it from the first document.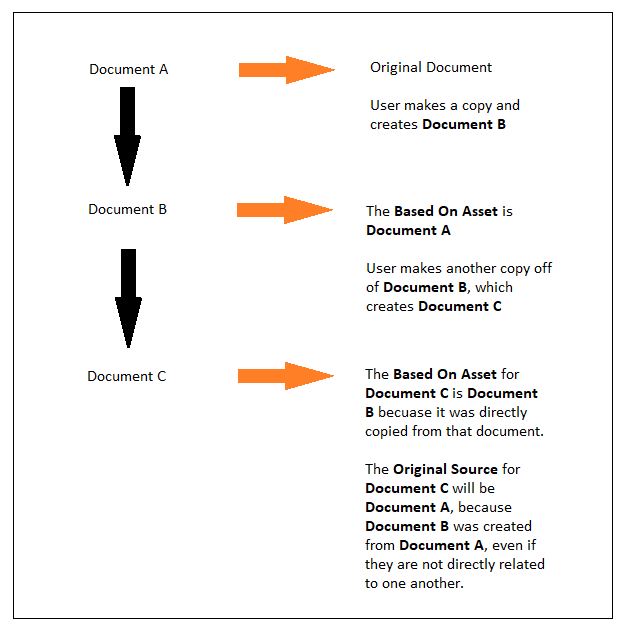 Note:  Original Source is version sensitive.  This means that if the Original Source relationship points to V1.0, it will always point V1.0 even if a user uploads a new version of the source. An Admin must enable this feature. When enabled, all existing documents will have the Original Source relationship applied where applicable.
---
Related Documentation:
---