Question:
Is there a page limit on rendering multiple page Excel documents in Vault?
---
Answer:
Yes, Vault does not render multiple page files with more than 4000 pages.
Please check if the document exceeds the 4000-page limit using the steps below:
Open the original source Excel file in question.

At the top of the page, click

View.

Click

Page Break Preview.

Check if the Excel file exceeds the 4000-page limit.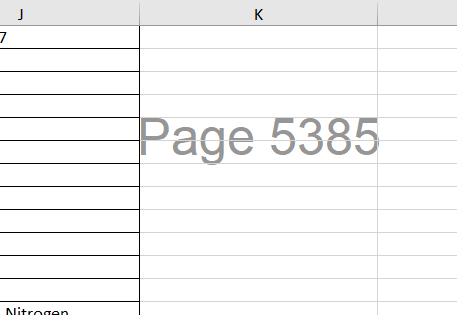 ---
Related Documentation:
Vault Help Documentation: Microsoft Excel Spreadsheet Rendered in Vault Contains an Excessive Number of Pages
---
Send us your feedback: We are always looking for feedback to help improve our Knowledge Base! Please let us know if this article is helpful or provide feedback on how we can improve your experience by clicking here.