Question:
How to delete a rendition in Vault PromoMats and Medical?
---
Answer:
Manage Viewable Rendition permission is needed in order to delete a rendition.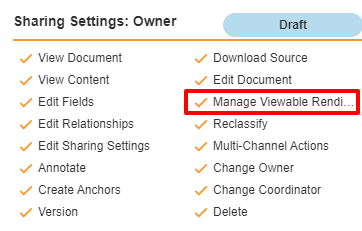 To delete a rendition, follow the steps below:
Click on the Document Files icon.


Navigate to the Renditions section, locate the rendition that needs to be deleted, and click on the Ellipsis menu next to it.


Select Delete Rendition.


Click Continue




The rendition will then be removed from the Renditions section.



---
Related Documentation:
Vault Help Documentation: Working With Renditions
---