Question:
How to add values to the Tags picklist?
---
Answer:
The Tags (tags__v) picklist is auto-managed by Vault, and relates to the Admin > Configuration > Document Tags feature. When the user adds a new document tag and set of corresponding search terms, the new tag is added as a picklist item in the Tags picklist. 
To add a value:
1. Navigate to Admin >> Configuration >> Document Tags
2. Select Create to create a new Document Tag
3. Create a label and text entry.
4. Save your changes.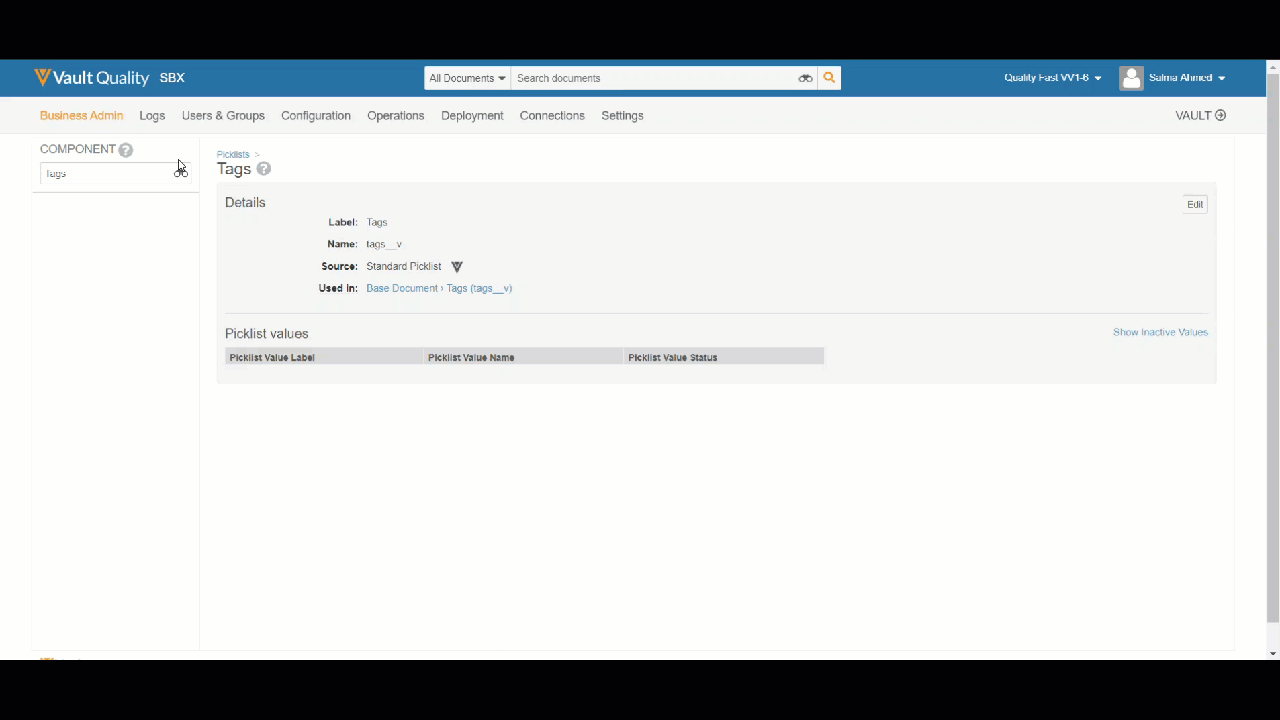 ---
Related Documentation:
Vault Document Tag Documentation: Configuring Document Tags
---