Question:
What are the fields displaying on the left pane of Manage Attendees page of Event?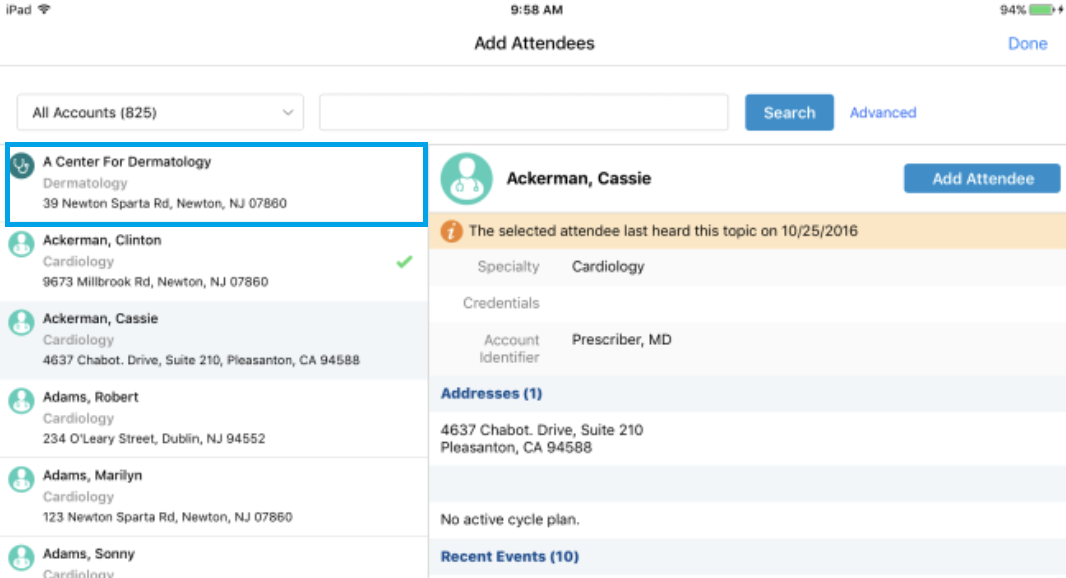 ---
Answer:
As per the design, the following fields are shown on the left pane. This is static and cannot be modified.
The Account Formatted name
The Account Identifier
The Address
The Account Identifier field on the Account object can be loaded with values the user may want to visualize. For example, it is a common practice to load the identifier with Primary Specialty value and Country code.
---
Related Documentation:
CRM Help Documentation: Attendees
---