Question:
How to Annotate Audio Files in Vault PromoMats and Medical?
---
Answer:
Annotate functionality is not available for Audio Files in PromoMats. Therefore, the View Annotations button is not visible.
A user can annotate an audio file by placing comments in the document-level comment area.
Annotate permission is needed to place document-level comments in an audio file document.
In order to annotate an audio file, a user can play the audio file and place a document-level comment during audio playback. Vault automatically inserts a timestamp in the comment field.
When the audio is paused or not playing, you can enter a timestamp manually using the format @MM:SS (@00:32) or @HH:MM:SS (@01:02:32). These timestamps become links that skip to the specific time in the audio file.
Attached to this KB Article is a step-by-step GIF explaining the process: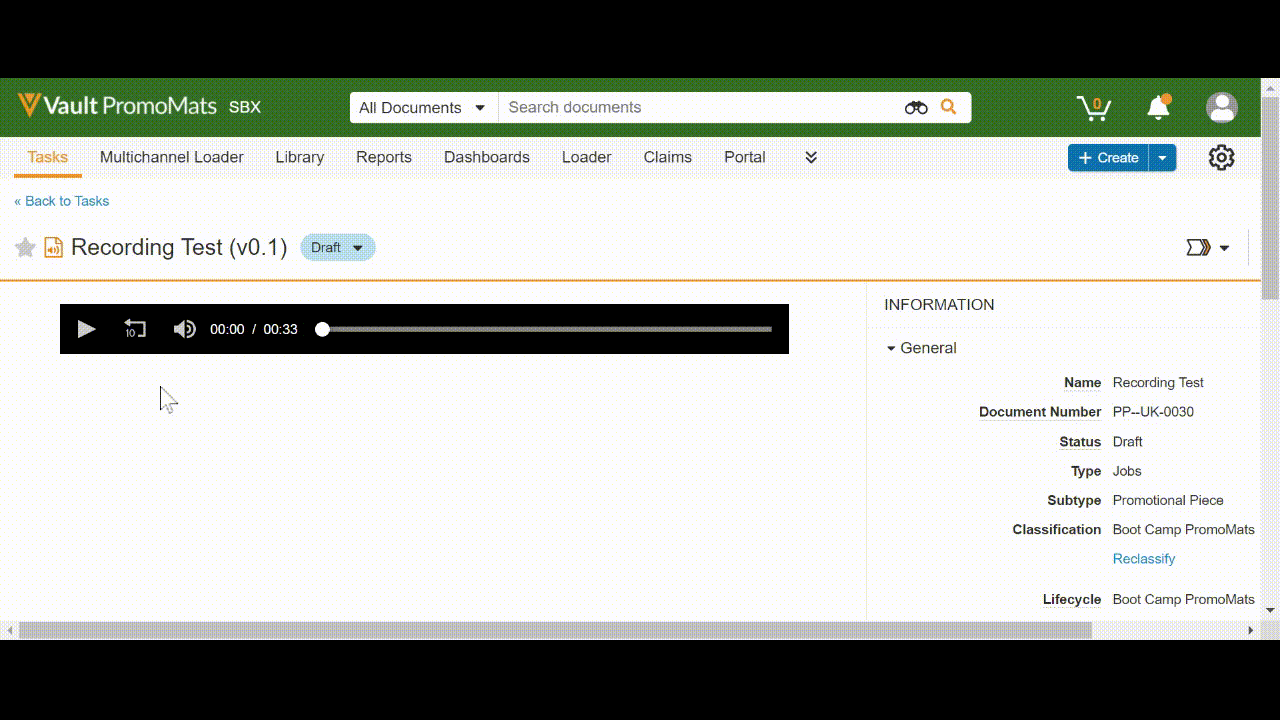 ---
Related Documentation:
Vault Help Documentation: About Audio Playback
---