Question:
How to Annotate Audio Files in PromoMats?
---
Answer:
Annotate functionality is not available for Audio Files in PromoMats. Therefore, the View Annotations button is not visible.
A user can Annotate an Audio File by placing comments in the document-level comment area.
Annotate permission is needed to place document-level comments in an Audio File document.
In order to Annotate an Audio File, a user can play the Audio File and place a document-level comment during audio playback. Vault automatically inserts a timestamp in the comment field.
When the audio is paused or not playing, you can enter a timestamp manually using the format @MM:SS (@00:32) or @HH:MM:SS (@01:02:32). These timestamps become links that skip to the specific time in the audio file.
Attached to this KB Article is a step-by-step GIF explaining the process: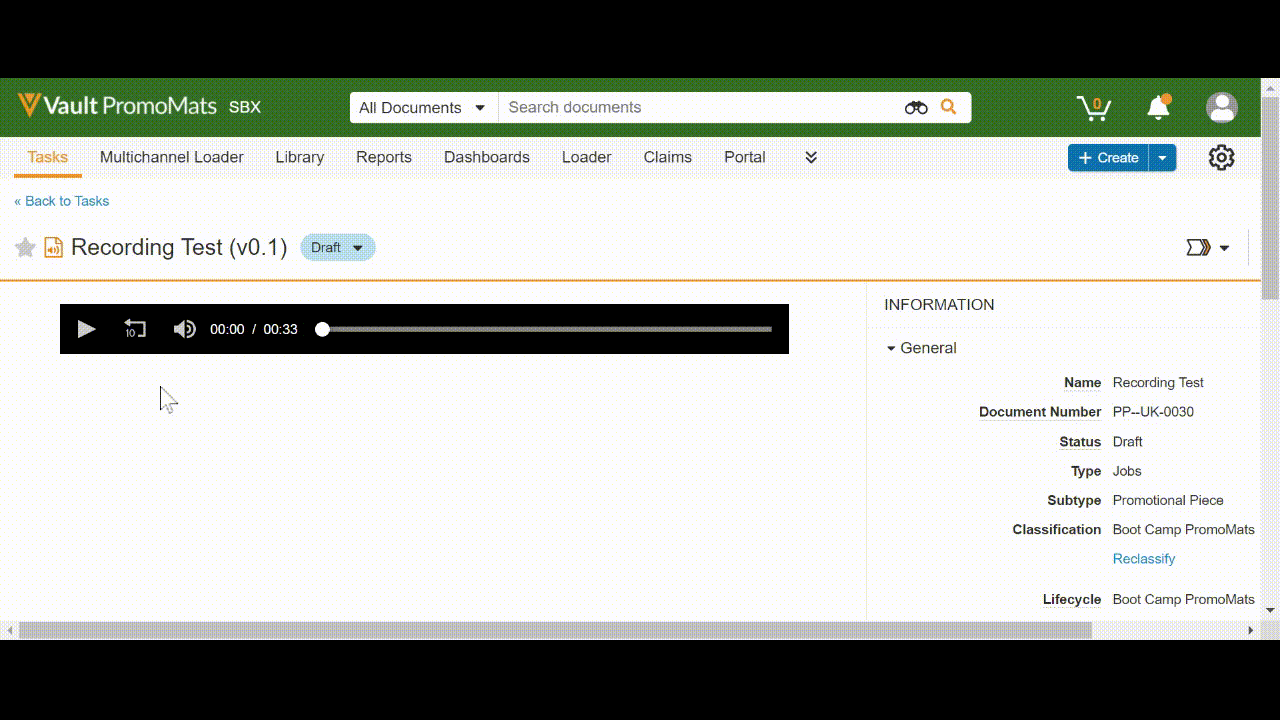 ---
Related Documentation:
Vault Help Documentation: About Audio Playback
---
Send us your feedback: We are always looking for feedback to help improve our Knowledge Base! Please let us know if this article is helpful or provide feedback on how we can improve your experience by clicking here.