Question:
How does Advanced Logic work in PromoMats reports?
---
Answer:
From the V20R2 release, Vault introduces Advanced Logic when managing filters or prompts in reports. Users can add AND or OR operators to set up the logic between eligible filters or prompts.
Click

Add Advanced Logic

 to edit the formula using the numbers next to the filters.

Click Validate button to check the syntax. 
Note:  The AND operation is evaluated before OR operation by default,. Users can use parentheses to determine which logic is evaluated first.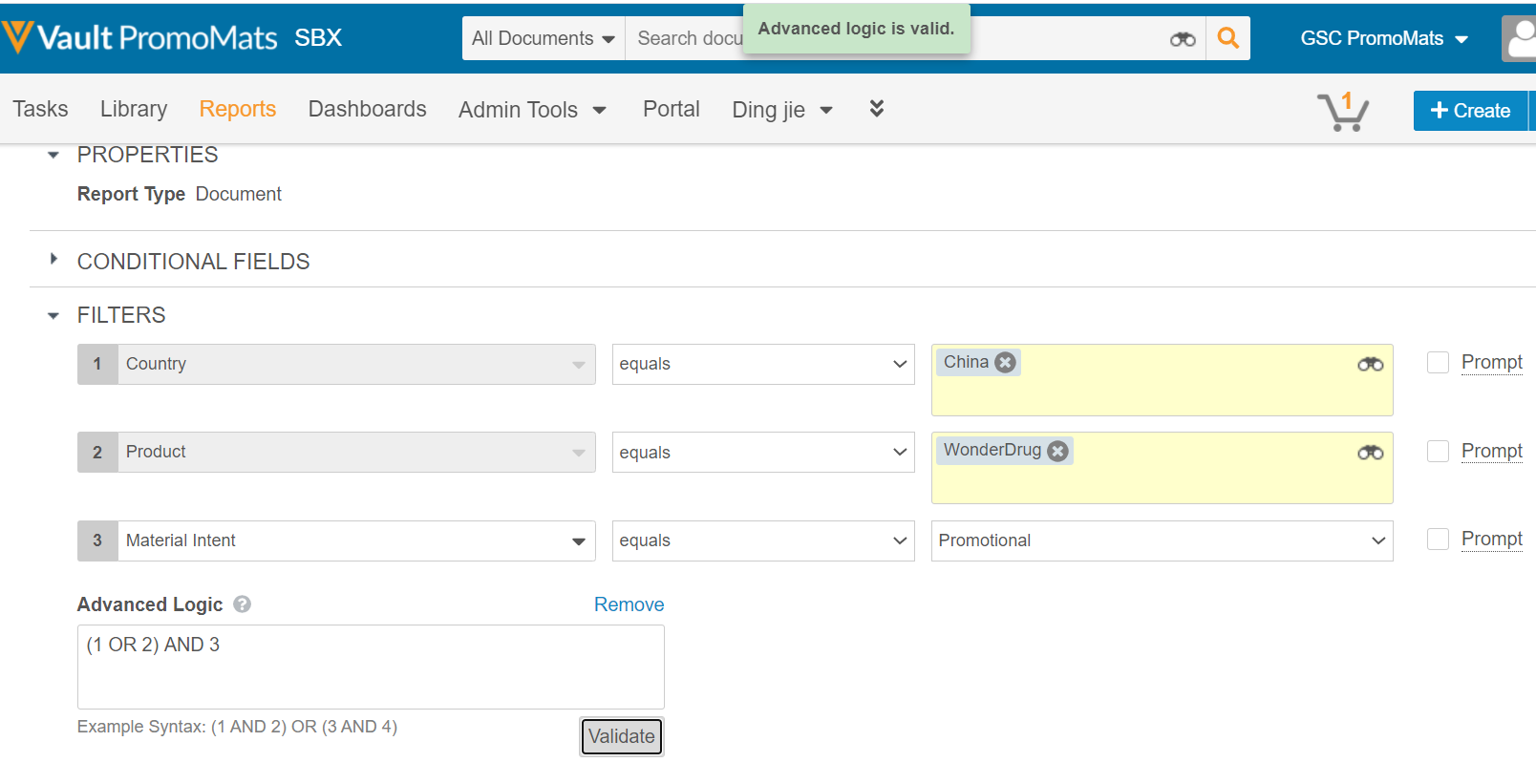 ---
Related Documentation:
Vault Help Documentation: Advanced Logic
---