Overview:
Completeness and % Complete of milestones are used to measure the milestone completeness.
However, the milestone is not completed even though all the EDL items and required tasks are completed.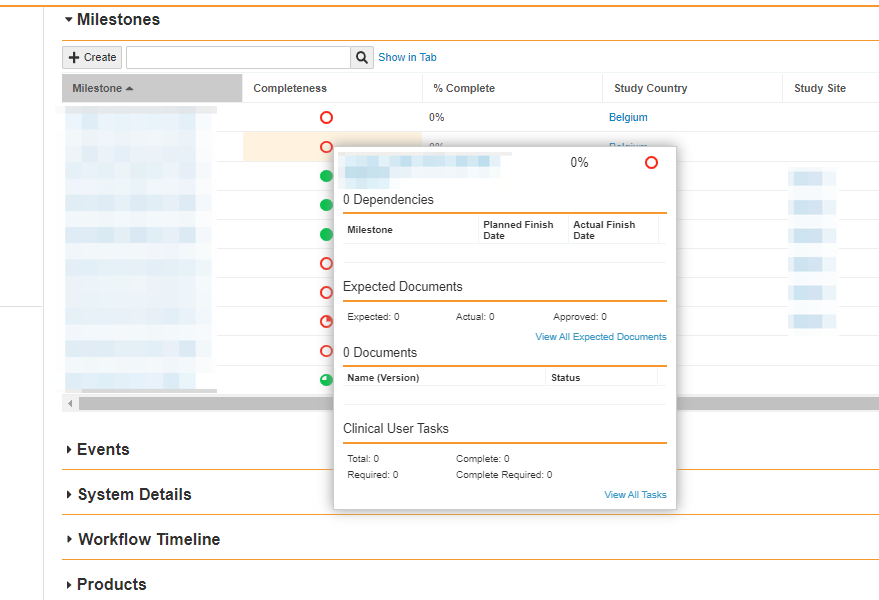 ---
Root Cause:
On Milestone, the EDL item metrics only consider EDL items that are Required.  So if the user marks every EDL item as Not Required, it registers as 0 EDL items.
Basically, % complete measures (how much necessary work is complete) / (how much necessary work there is). With all the EDL items as Not Required, there is no necessary work, so it stays at 0%. 
---
Solution:
The user who has edit permission to the Milestone can provide an Actual Finish Date that sets the % complete to 100% and mark the milestone as completed.
---
Related Documentation:
Vault Documentation: Vault Help
---