Question:
When creating a Report and adding a filter on a multi-select object-type document field, the system does not add the total number of values in Vault PromoMats and Vault Medical.
---
Answer:
Each filter has a limit of 100 values.
When Select All is chosen for a field with numerous values, only the first 100 values are picked to use as Filter.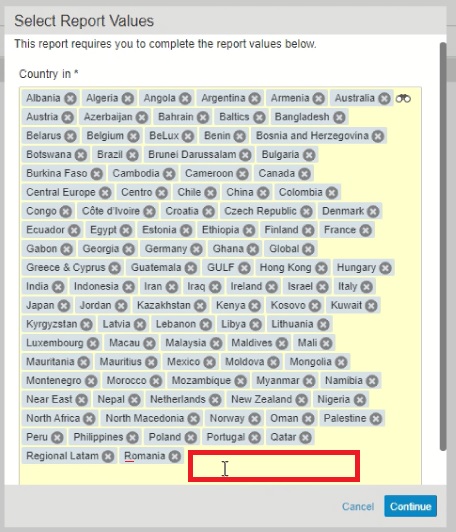 In order to obtain the wanted results, the user can Copy the Report and include the remainder values in a second report.
---
Related Documentation:
Vault Help Documentation: Using Report Filters 
Knowledge Base: How to Make a Copy of a PromoMats Report?
---