Question:
What is the difference between Make a Copy and Create Draft in PromoMats and MedComms?
---
Answer:
---
The Make a Copy function creates a new document with a new document number that is linked to the original document through the Based On section in the metadata.
The user can copy document content, metadata fields, and attachments onto the new document.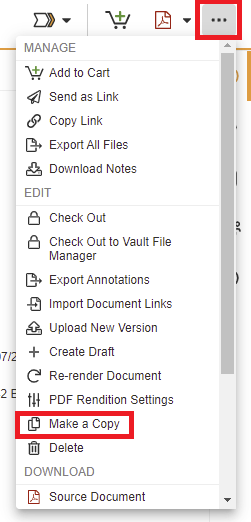 Create Draft changes the document state from the current state to the Draft state. The document number stays the same, but the version changes.
The user can either copy content from the current version or upload a new file immediately.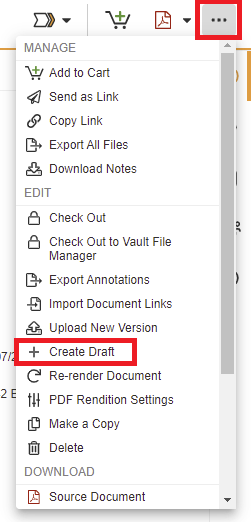 ---
Related Documentation:
Knowledge Base Article: How Does Make a Copy Work in PromoMats?
Knowledge Base Article: How to Create Draft in PromoMats?
---
Send us your feedback: We are always looking for feedback to help improve our Knowledge Base! Please let us know if this article is helpful or provide feedback on how we can improve your experience by clicking here.