Question:
In the Veeva CRM Offline Platforms, why do the Channel label name of the Multichannel Cycle Plan (MCCP) Channel and Product record not appear in the MCCP Widget of the Call Report in the event there is only one MC Cycle Plan Channel and MC Cycle Plan Product configured for the MC Cycle Plan Target?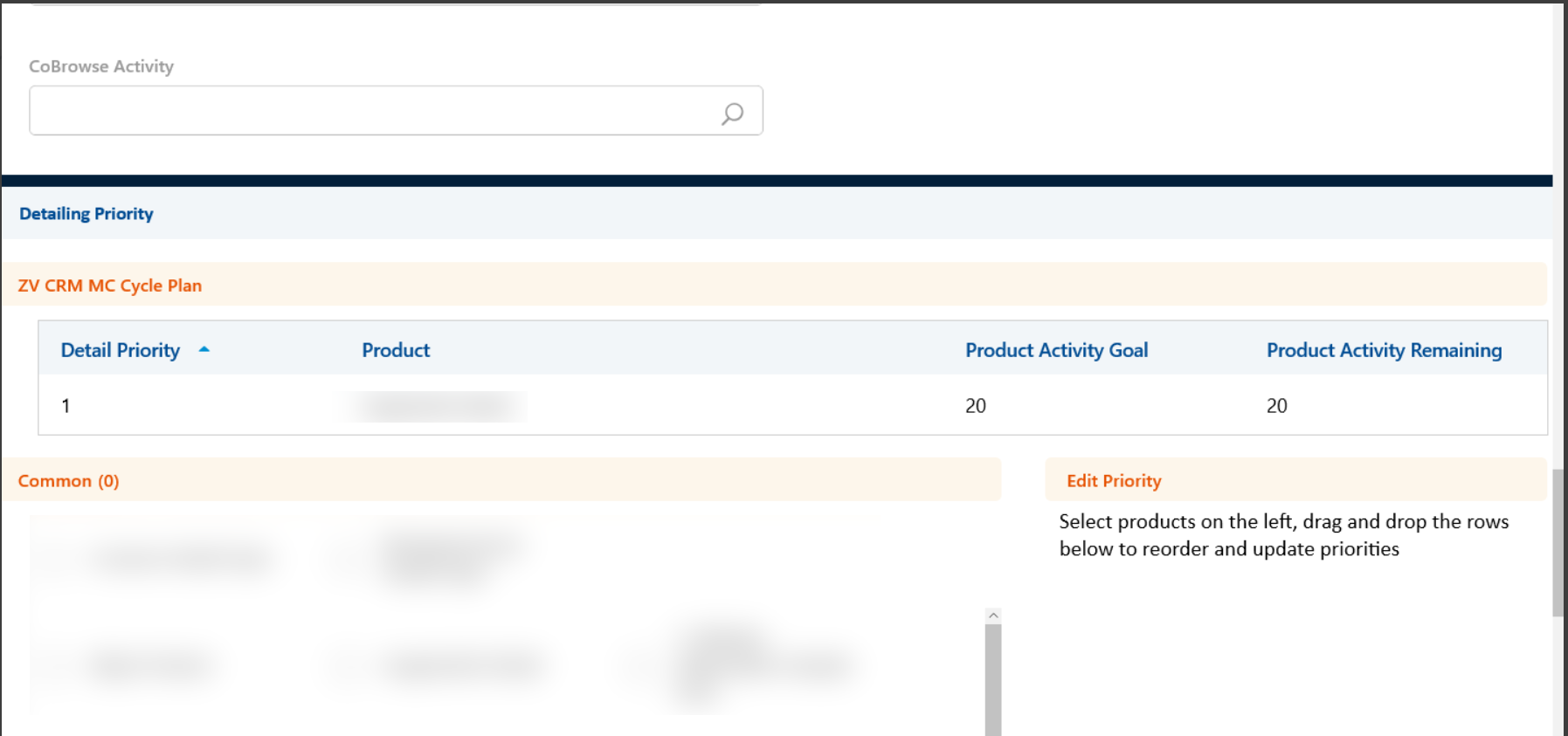 A second scenario when there are two MC Cycle Plan Channels and Products configured is shown below: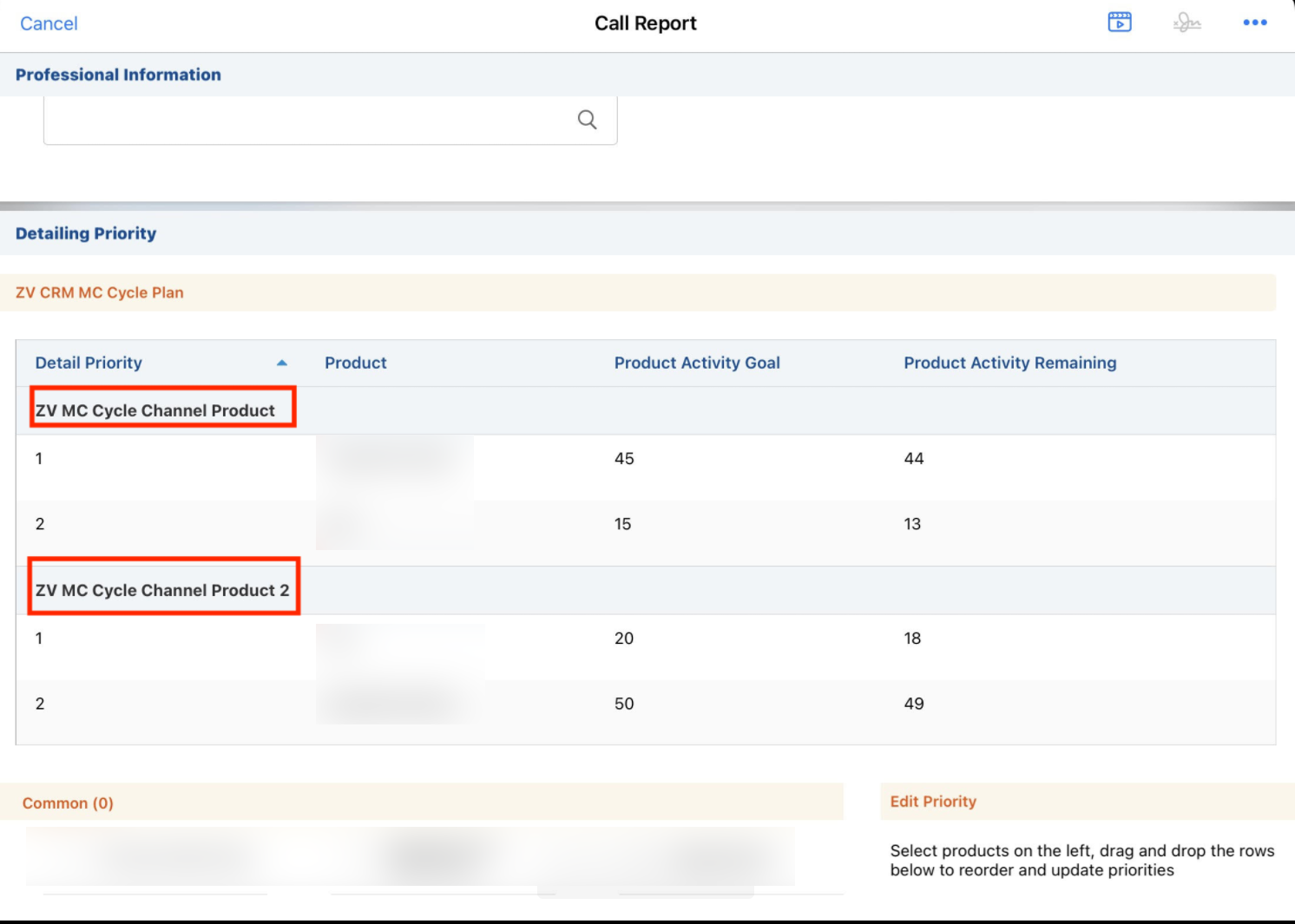 ---
Answer:
This behavior is currently working as designed in the Detailing Priority functionality of MCCP.
Note: The presented data is not customer-specific.
---
Related Documentation:
CRM Help Documentation: 
---