Question:
A user wants to download a controlled copy in Vault. An exceed number error occurs. Why does the user see an error?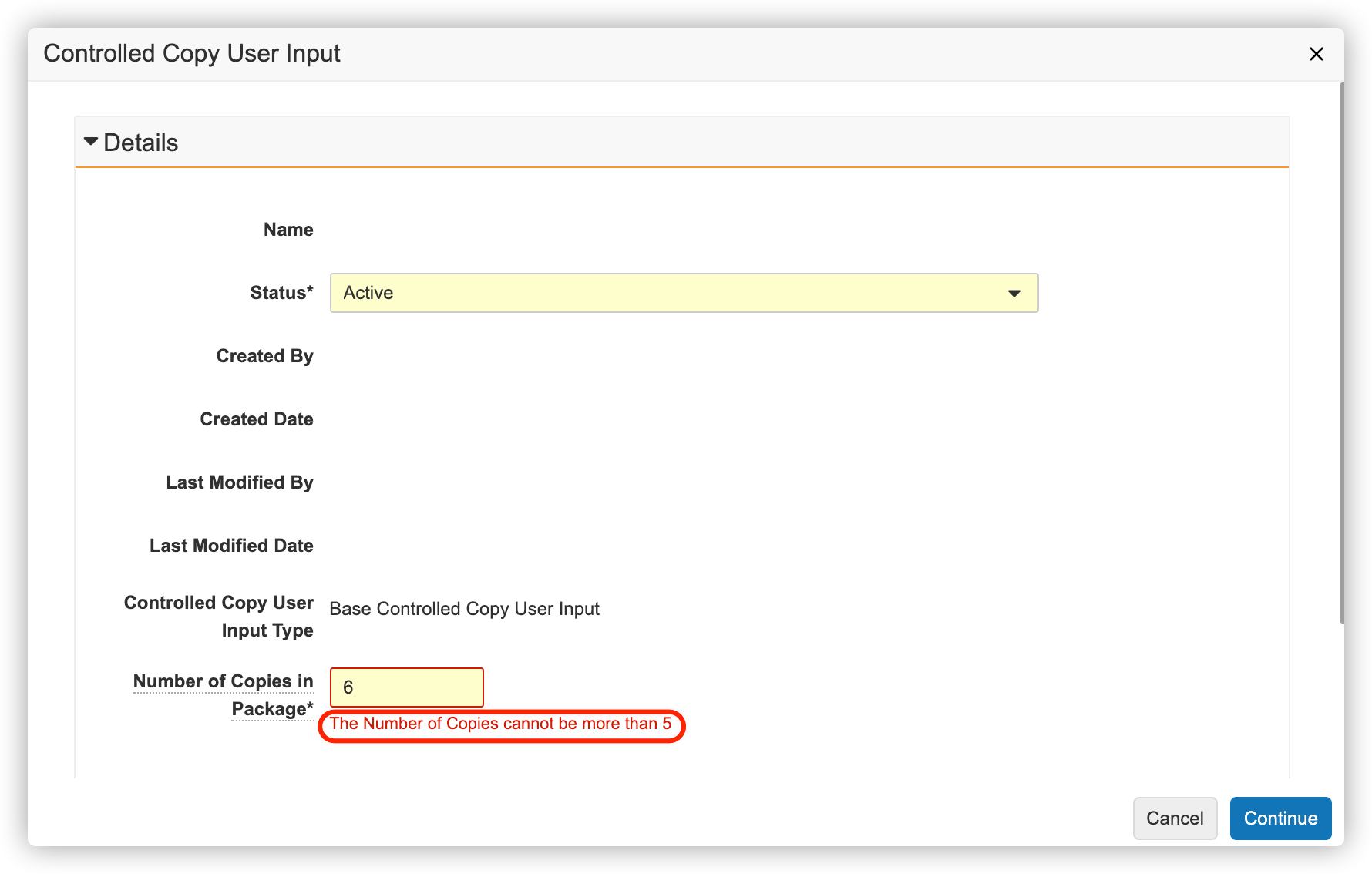 ---
Answer:
Enable Extensible Controlled Copy is enabled in this Vault and there is a validation configuration in the Controlled Copy User Input object.
An admin can navigate to: Admin --> Configuration --> Objects --> Controlled Copy User Input --> Validation Rues to manage the validation rules.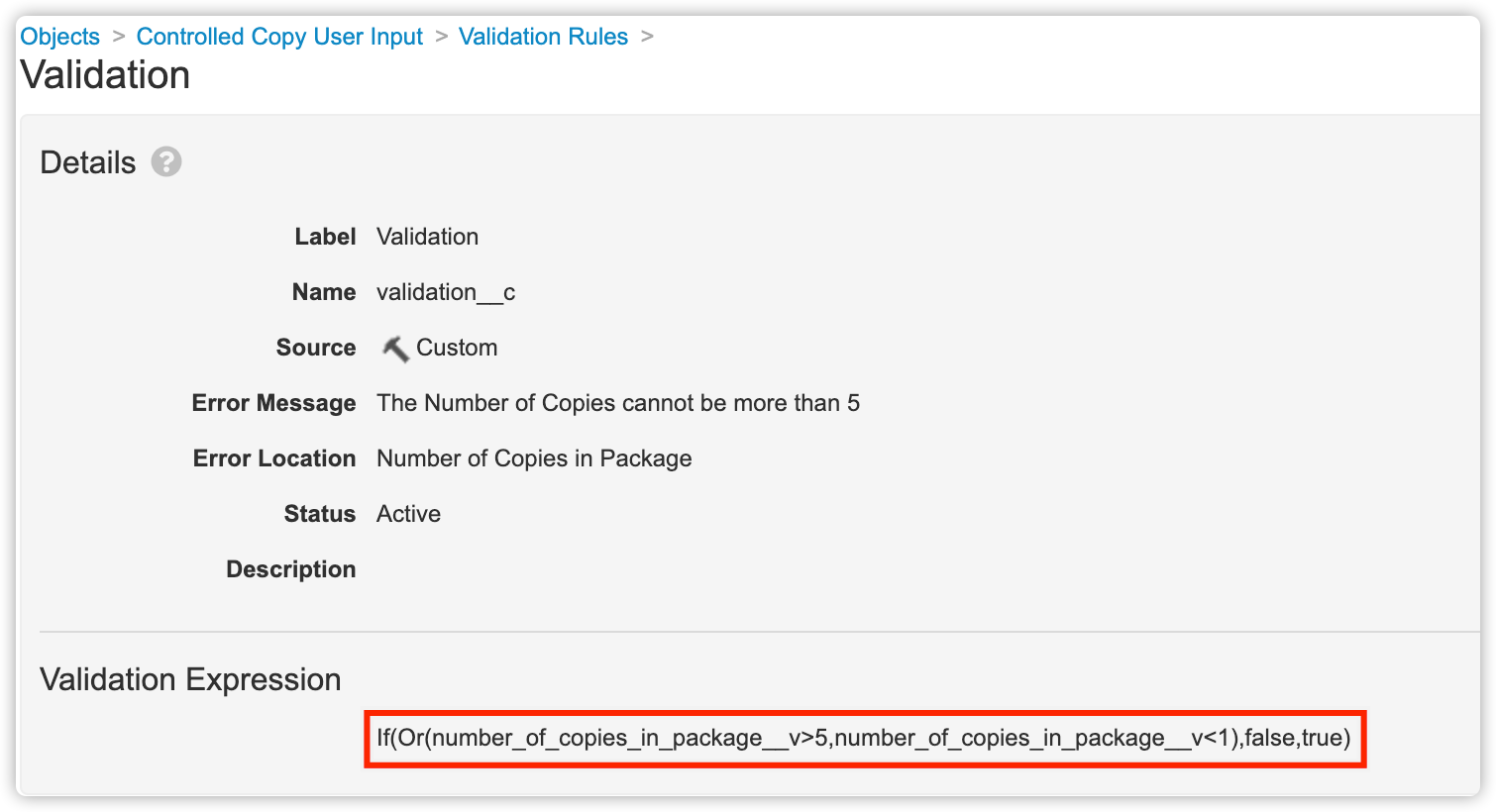 ---
Related Documentation:
Vault Online Help Documentation: Extensible Controlled Copy Configuration (QualityDocs)
---