Question:
A user wants to download a controlled copy in Vault. An exceed number error occurs. Why does the user see an error?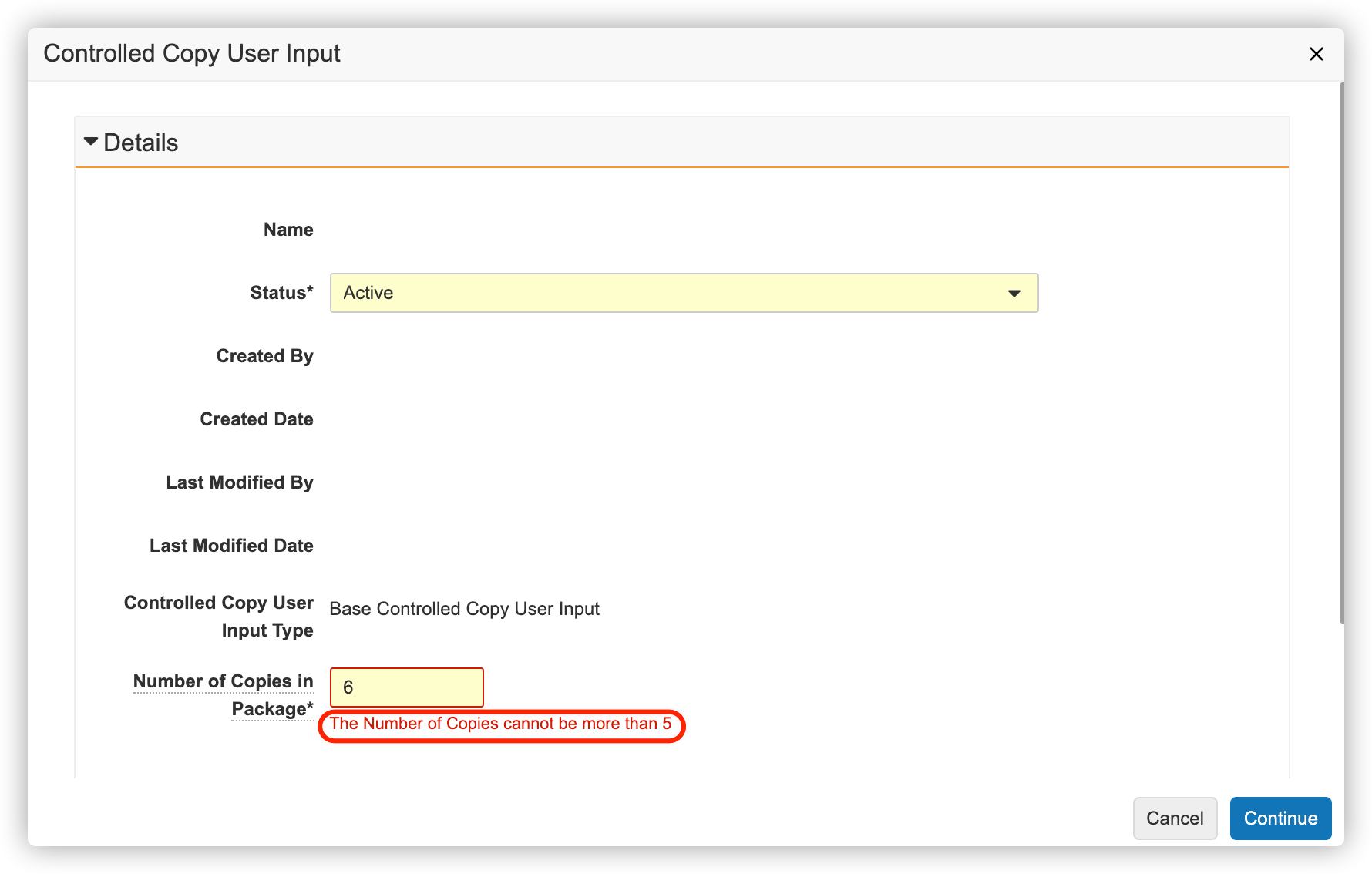 ---
Answer:
Enable Extensible Controlled Copy is enabled in this Vault and there is a validation configuration in the Controlled Copy User Input object.
An admin can navigate to: Admin --> Configuration --> Objects --> Controlled Copy User Input --> Validation Rues to manage the validation rules.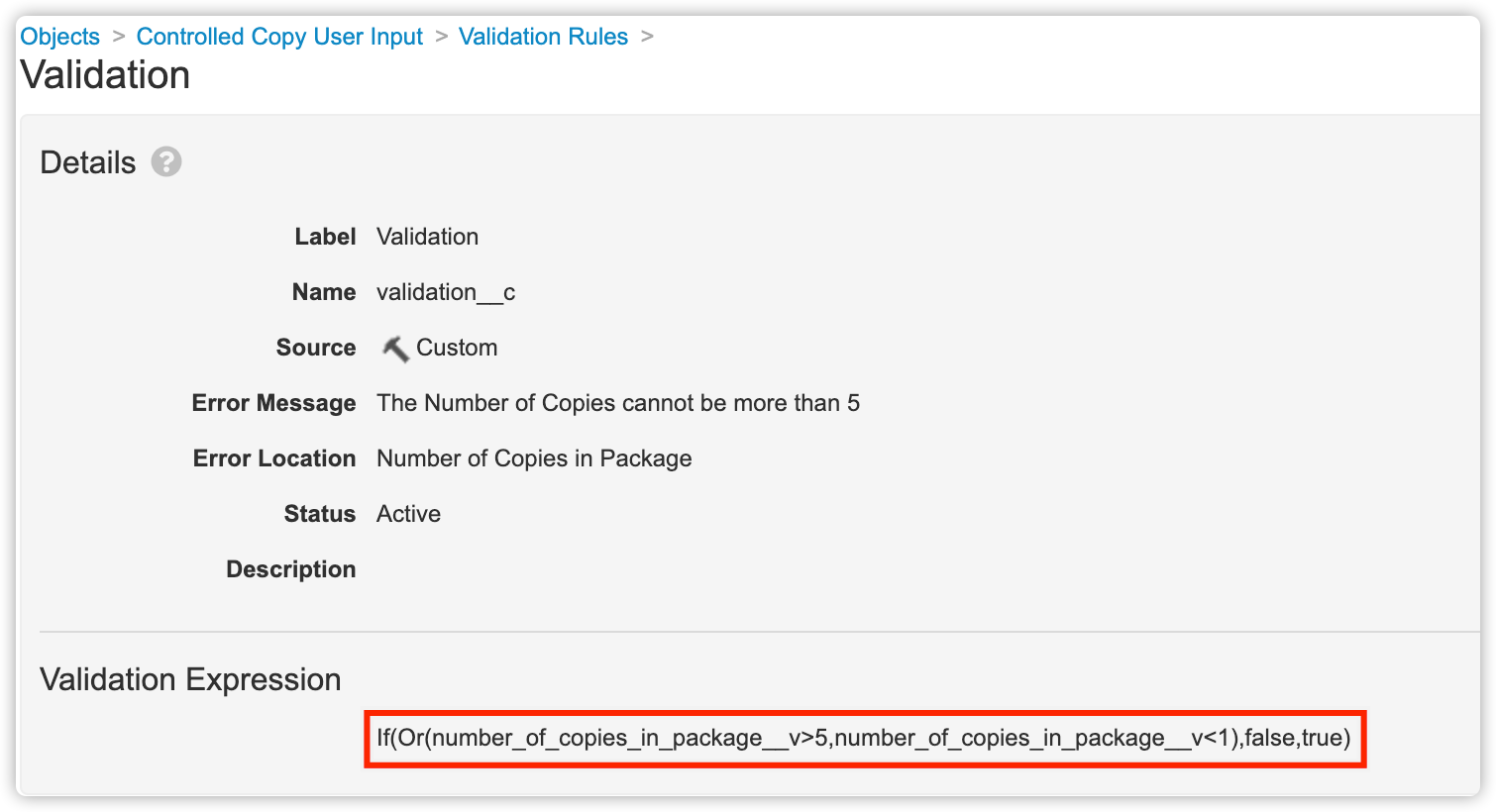 ---
Related Documentation:
Vault Online Help Documentation: Extensible Controlled Copy Configuration (QualityDocs)
---
Send us your feedback: We are always looking for feedback to help improve our Knowledge Base! Please let us know if this article is helpful or provide feedback on how we can improve your experience by clicking here.