Question:
Why the Quality Team Role cannot be updated when an object record is in a certain state in Vault?
---
Answer:
The root cause is that the specific state is configured as the locked state in Quality Team configuration. It prevents all the users from editing the Quality Team role when the object record is in this specific state.
To solve this, do the following:
Navigate to Admin --> Configuration --> Quality Teams.
Select the relevant Quality Team in the problem.
Remove the specific state from the Locked States.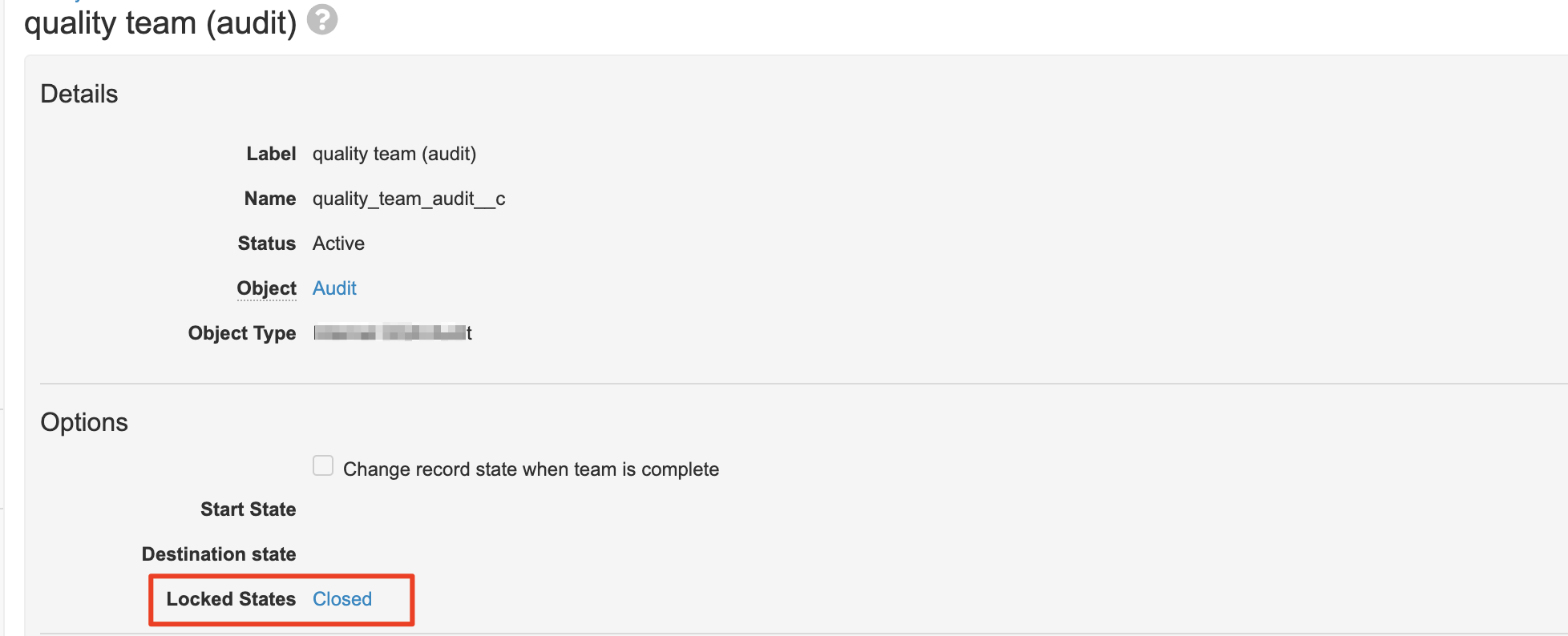 ---
Related Documentation:
N/A   
---