Question:
Why the Study field value cannot be selected when a user manually creates Inbox Items in Vault Safety?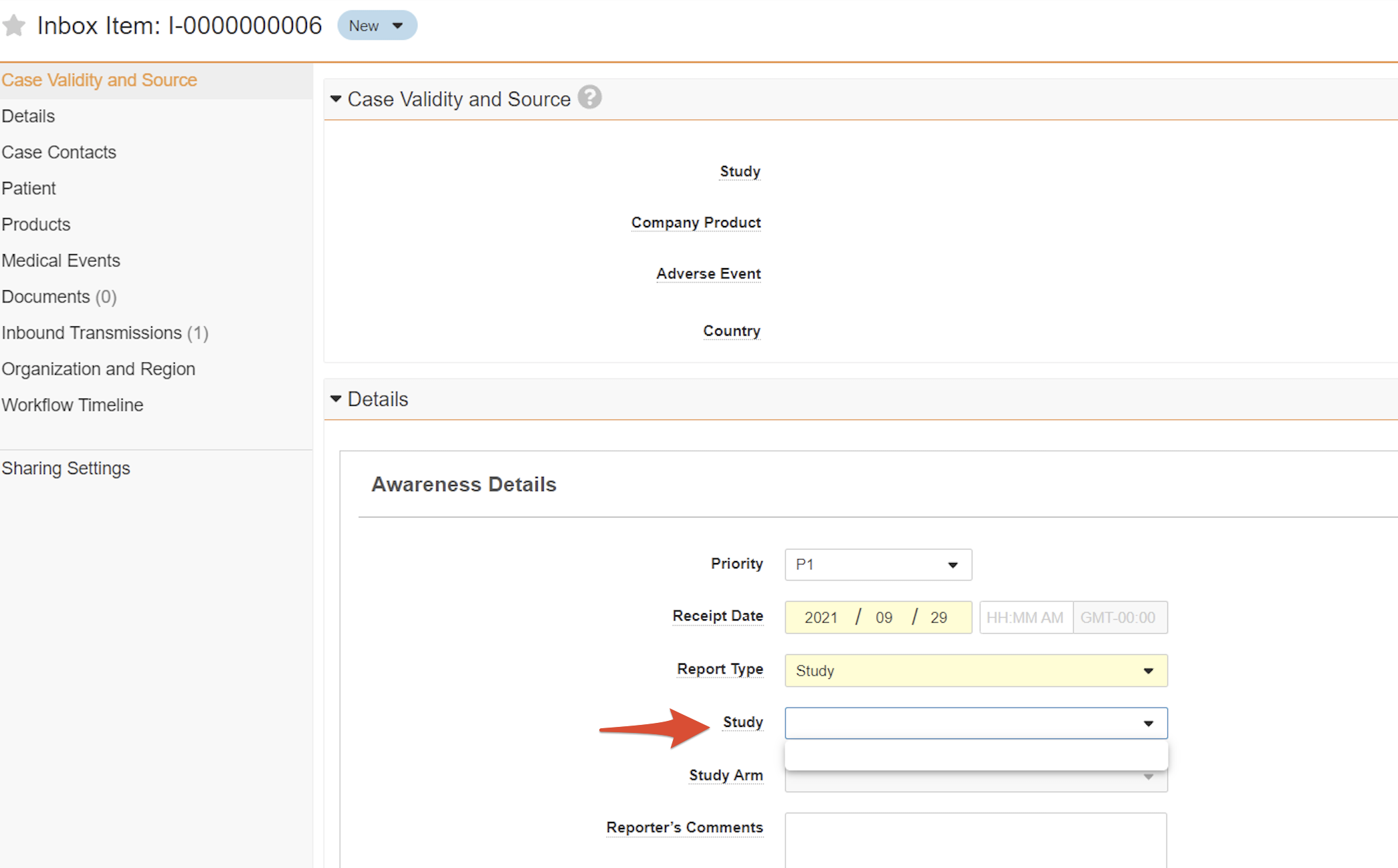 ---
Answer:
A Study must have Study Arms to be used to manually create Inbox Items. A user cannot select Studies without Study Arms when creating Inbox Items.
To solve this, the user needs to set the Study Has Arms field value to Yes on the Study record. Then,  the Study record can. be selected when creating Inbox Items.



---
Related Documentation:
N/A   
---