Question:
TMF Transfer provides an easy way to send a TMF from a source vault (typically a CRO) to a target vault (typically a sponsor) with minimal mapping between vaults. After activating an Agreement for a specific study, users in the source vault can trigger the transfer of study components and related documents to the target vault.
However, an error occurred while performing the action:
This operation could not complete successfully. You may need to contact your vault's administrator about this Java SDK code error caused by: [Failed to send outbound messages to CDX to transfer in scope docs and records.]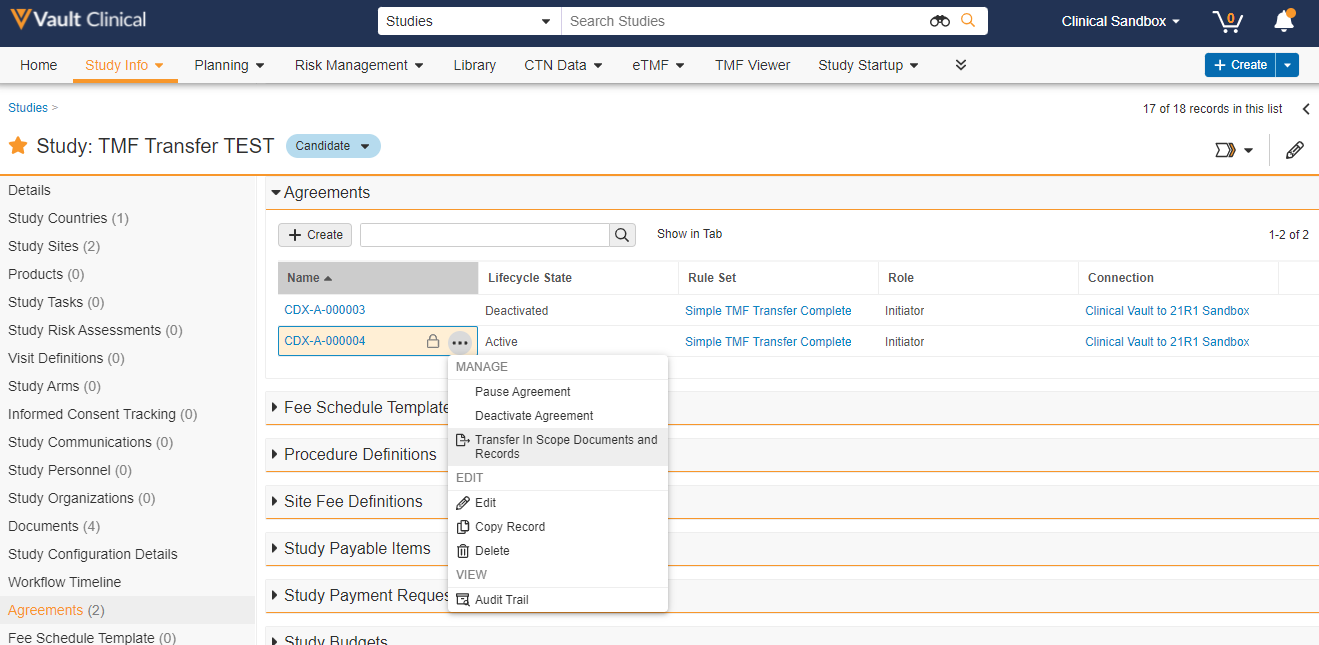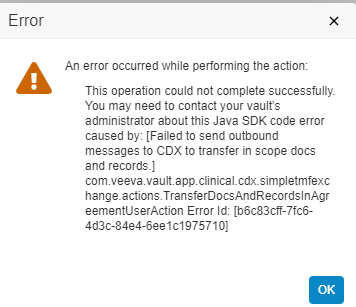 ---
Answer:
This is working as designed and not supported.
Vault only supports Simple Transfer on either Slow Train(General Release) Vaults to Slow Train Vaults or Fast Train(Limited Release) Vaults to Fast Train Vaults. Vault doesn't support mixed version transfers.
---
Related Documentation:
N/A   
---