Question:
How Does Veeva CRM Imply File Structure, Packaging Errors on Specific Veeva CRM Platforms?
---
Answer:
This scenario is a potential issue as to Why a CRM CLM Presentation is Not Visible in the Media Tab?
On CRM for iPad (iRep):
Navigate to More -> Options -> Media, locate the relevant Key Message (Slide), and swipe to the right, to view the Size column, in the event the packaging structure is incorrect, the Incorrect Packaging Structure error message will appear for the particular Key Message(s). No related CLM Presentation will be visible in the Media tab in case this error is present for one Key Message of a multi-slide presentation.

These are the same steps on CRM for Windows. (WinCRM).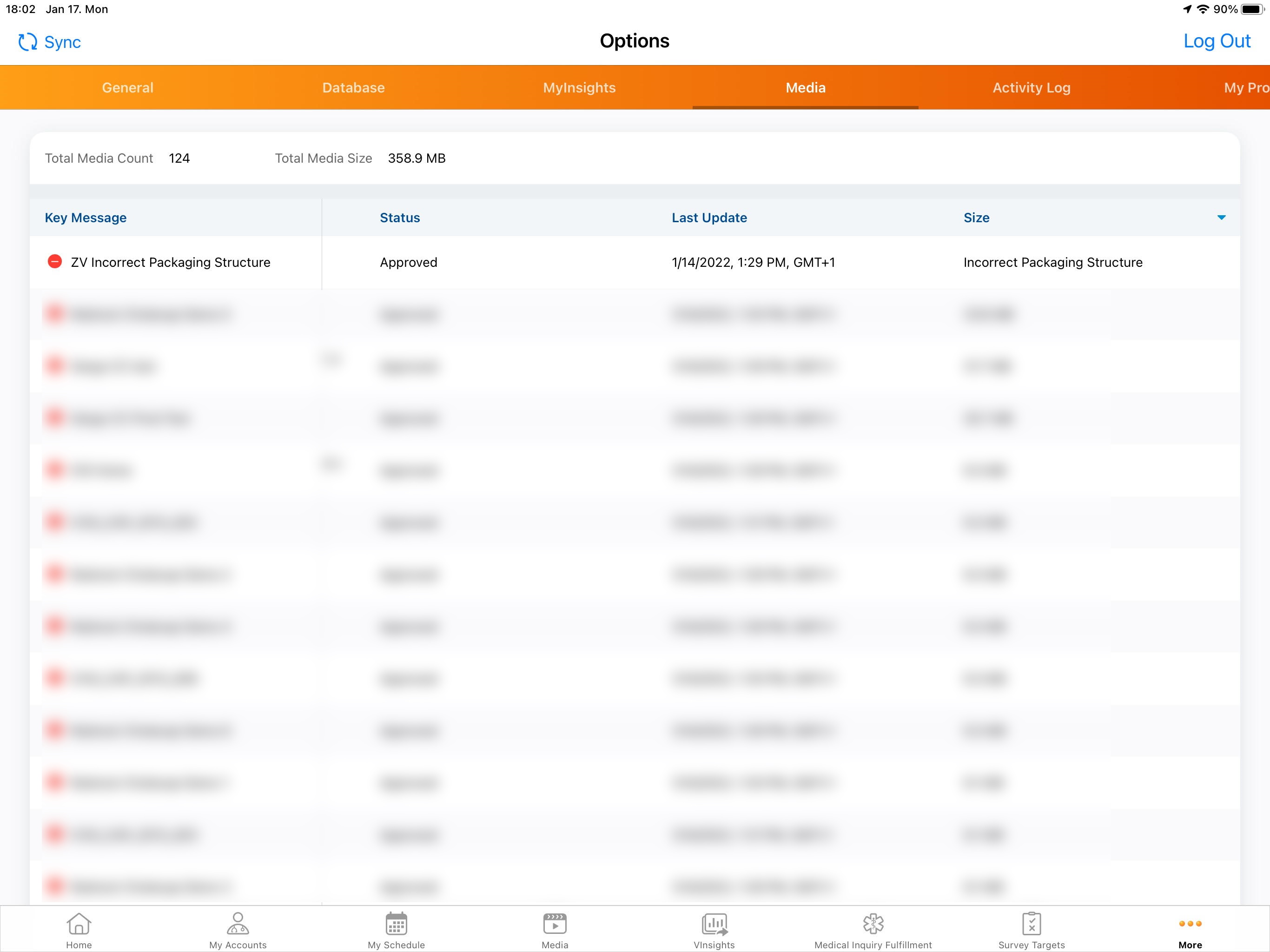 In the Engage Meeting/View Media Library applications:
The Incorrect file structure error message can be seen after attempting to download the inappropriate content: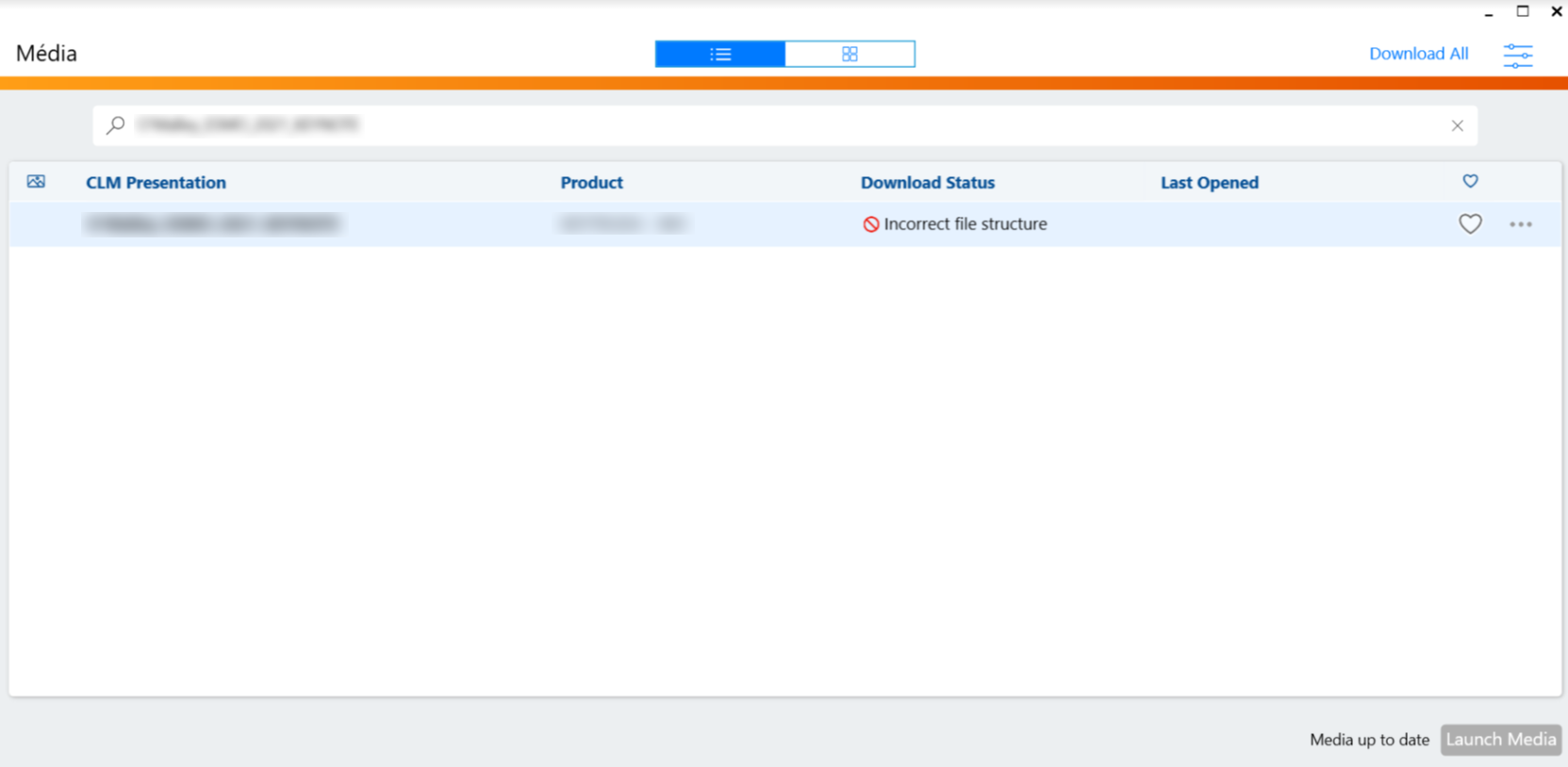 The solution is to revise the packaging of the content based on:
Moreover, be sure to confirm if the content is supposed to be managed in Vault or in a Legacy way.
Notes:
iOS and Windows treat folders and files differently due to their unique file systems, meaning that the issue may not be present on both platforms at the same time.
The Online platform does not validate or verify the packaging structure of the content.
Shared Resource Key Messages may be impacted as well.
---
Related Documentation:
CRM Help Documentation: 
Knowledgebase:
---