Question:
What permissions are needed to recall Controlled Copies for Legacy Controlled Copy in Vault?
---
Answer:
The user will need both Edit Fields and Distribute Controlled Copies role permissions on the state of that specific document in order to have the option to Mark As Recalled through a distribution report.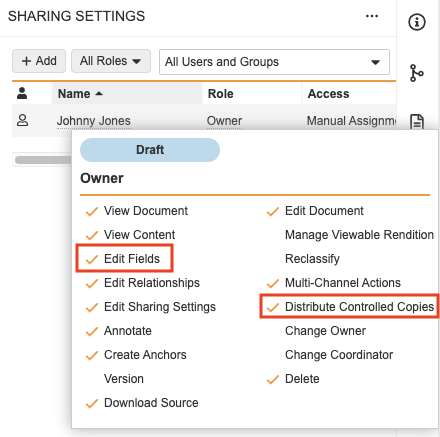 ---
Related Documentation:
Vault Help Documentation: Distributing Legacy Controlled Copies
Vault Help Documentation: Recalling Controlled Copies from Distribution Reports
---
Send us your feedback: We're always looking for feedback to help improve our Knowledge Base! Please let us know if this article was helpful or provide feedback on how we can improve your experience here.